Your BusinessRSS
Are sustainable investments riskier than others?  Charles Stanley's Stephen Peters and Holden & Partners' Mark Hoskin reveal how they judge suitability and define the possible pitfalls of ethical portfolios.
(Update) The Financial Conduct Authority has fined JP Morgan International Bank £3.1 million for systems and control failings in its wealth management business.
The Office of Fair Trading has said it needs more time to look into BlackRock's acquisition of Credit Suisse's exchange traded funds business.
Hargreaves Lansdown is pushing fund groups to offer it exclusive clean share classes and is floating the idea of funds being marketed solely to its clients as part of its post-RDR distribution strategy.
(Update) Lloyds has confirmed it will raise £450 million in gross proceeds by selling a further 15% of its stake in St James's Place.
Asset Risk Consultants has tasked Paul Meader with running the firm's new fund solutions division, which will focus on the alternative investment fund manager directive.
The banks have confirmed they are able to meet new capital requirements after the Prudential Regulation Authority conducted analysis into the strength of their balance sheets.
Enterprise investment schemes are not expected to come under the Financial Conduct Authority's impending ban on the retail sale of unregulated collective investment schemes (Ucis).
Larger firms stress the need for a solid platform, buying power and a strong compliance team against a challenging backdrop for both growth and regulation. However, a recent study found scale may not be working to their advantage.
The Alternative Investment Fund Manager Directive (Aifmd) risks raising the cost of closed-end funds and could have a detrimental impact on performance.
The Financial Services Compensation Scheme (FSCS) has declared Honister Capital in default and will accept complaints against collapsed IFA networks Sage Financial, Honister Partners and Burns Anderson.
Aberforth Smaller Companies trust director Paul Trickett has joined the wealth firm's board.
A gaping shortfall in client cash, transactions in frozen accounts and a two million unit discrepancy in  holding records have all been uncovered in the failed stockbroker's records.
Jersey-based boutique Affinity Private Wealth has surpassed its growth forecasts in its first year of existence.
On Citywire today
Citywire TV
Giving US companies a tax break on repatriated profits would go down even better than Apple's popular iBond, says the manager of JP Morgan American investment trust.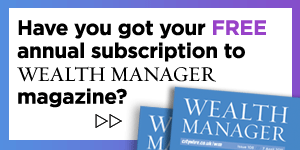 Wealth Manager features