Citywire printed articles sponsored by:


View this article online at http://citywire.co.uk/wealth-manager/article/a675554
Wealth Manager: Tier One's ex-Coutts duo insist suitability doesn't mean standardisation
If there was one issue which became emblematic of the chronic impasse that appeared to exist between fund managers and the Financial Services Authority (FSA) in its dying years, it was suitability.
Covering the issue could sometimes feel like a marriage counsellor adjudicating between two otherwise entirely reasonable people who have become stuck in a destructively co-dependent relationship: both sides talking over and past each other, apparently unable to bridge a divide.
On the one hand, the technocratic and process-driven world of the FSA appeared unable to understand anything that did not lead to homogenised, undifferentiated repeatable outcomes – when this was the only way it could make sense of real-world messiness and complexity, how could it do otherwise?
On the other, the slightly more individualised and romantic world of the private client regarded this mechanistic and impersonal view of their future with a mixture of dread and abhorrence, but the emphasis on personalised service seems to have undoubtedly got in the way of some basic issues of competence, such as record keeping.
While it remains to be seen how this will play out under the Financial Conduct Authority, recent start-up Tier One Capital – founded by former Coutts managers Stephen Black and Ian McElroy - is trying hard to walk the line between these two extremes.
The outpouring of well-wishers on Wealth Manager's website testifies to just how much the issues have touched readers when co-founder/director Black (pictured below on right) explained their motivation to go independent: 'We thought the changes we were seeing in the industry generally were pushing the larger firms towards standardisation.
'From our perspective, the downside of this is that standardisation generally equates to mediocrity, and in the high net worth space such a controlled and rigid approach has far too much of a retail feel about it. Advisers' books can easily become overly large and service levels materially suffer,' he added.
Six weeks later and interviewed during a brisk walk through the City of London as they are cajoled into mildly embarrassing poses by a photographer, the duo explain their thinking in a little more depth.
'Nothing is deemed to have happened in a regulated relationship unless it has been documented,' says McElroy.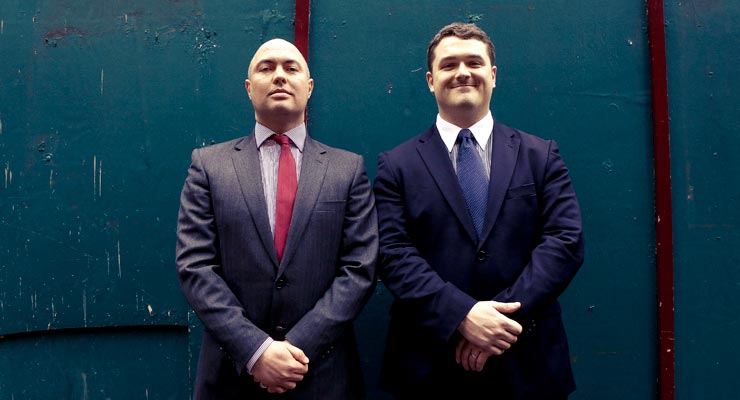 More about this:
Look up the shares
More from us
Archive