Citywire printed articles sponsored by:


View this article online at http://citywire.co.uk/wealth-manager/article/a679730
Wealth Manager: Mining the African frontier of wealth management with Aston
The changing nature of African clichés is happening at such a pace that journalists – always their most enthusiastic proponent – sometimes struggle to keep up.
Consider the proportion of Nigerian roads that are paved. At 15% at the last count in 2004, that placed the country well behind the Asian tigers then hogging the limelight, such as India at 48.6%, China on 40.8% (how things change!) and even plucky Vietnam up at 43.9%.
Which fits fairly easily with the predefined continental narrative many still hold in their head. A jeep kicking up a billowing cloud of red dust from a dirt road being a virtually mandatory location shot in any TV documentary filmed there.
And yet. Porsche, not a manufacturer known for the road-clearance or rugged durability of its vehicles, last year opened its first dealership in the country's commercial capital, Lagos, with a target of 200 sales in its first 12 months.
Press coverage at the time focused not just on the handful of well-connected government and military operators who have always lived large, but the wider middle classes, which for the first time are narrowing the income gap and driving a sub-Saharan growth rate of 4.75% in the last quarter of 2012 – a world of web start-ups, boutique owners and import/export firms.
The new 'Afropolitan' reality has yet to erase hunger and warfare as the dominant African narrative, but it is the one Jay Goss, co-founder and chief operating officer of regional specialist Aston Wealth Management, finds the more recognisable and convincing vision of its future from his many trips there.
'We would never have been able to achieve the kind of growth we have experienced if we had been working in the UK,' he says. 'Never. And of course travelling to all these places is really good fun. It's an awesome job.'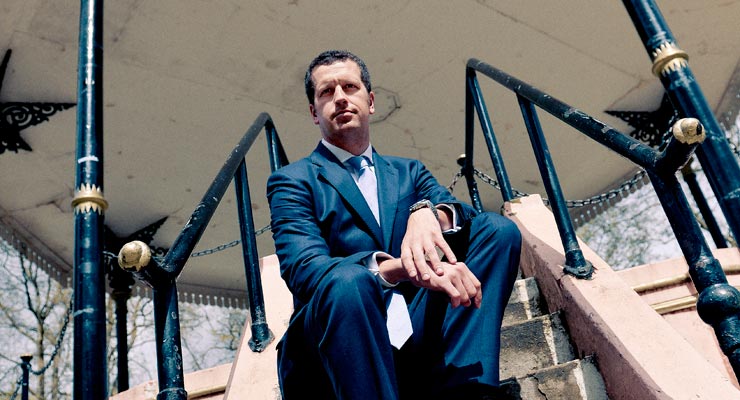 Less than two years after launch by Goss and childhood friend James Bennett, the Swiss-regulated, London-headquartered advisory business employs a team of 18 advisers, active from Kazakhstan through to Egypt, Rwanda and the west African coast. West Africa, and in particularly Nigeria, remains the core of the company's activities however.
The business acts on behalf of £27 million in client assets, with a target of £150 million within four years. Its clientele is largely drawn from the oil industry expat community, although it is currently helping establish a family office for a wealthy west African family.
More about this:
What others are saying
Archive