Citywire printed articles sponsored by:


View this article online at http://citywire.co.uk/wealth-manager/article/a672309
Wealth Manager: managing manager freedom in a 'litigious' culture
'This is a litigious culture,' reflects Michael Lally ruefully, explaining the delicate balancing act that Thesis Asset Management attempts to strike between investing for optimal client outcomes and centralised oversight.
'And if something went to zero then it would be right to contest why we were invested in it. But we are all human beings and there will be disagreements – we have to try and hard not to be caught up in spending all day looking over each other's shoulders.'
Thesis's head of its Chichester office, head of research and manager of the Thesis Optima Bond fund is not one of life's natural enforcers. Mild mannered and avuncular, if Werther's Originals ever decided to cast a slightly younger man as the grandfather in its TV ads, Lally would be in the running.
But from an investment management perspective (if not necessarily from that of a compliance department or regulator) a moderate is probably who you'd want in charge of deciding where your freedom to operate stops and where the company's authority begins.
'A compliance culture makes everyone more comfortable just doing the same thing that everyone else is doing. Being able to point at other people and say they were all doing it is an effective insurance policy – which is exactly what we want to avoid.
'[On the other hand] some companies will allow their offices to do more or less what they want, so long as they are profitable,' he says.
While admitting there is no way to perfectly square this circle, Lally is nonetheless proud of the relative elegance of his solution.
Managers have leeway to select stocks for their clients from the buy list, within the constraints of the company's liquidity screening policies (as a generalisation, FTSE 350 stocks only).
The exception is a ban on either buying securities on the sell list, or selling securities on the buy list. Exceptions can be made but must be convincingly argued by managers in its investment meetings – for instance, capital gains tax (CGT) liabilities – hence the title of the system, Second Sight.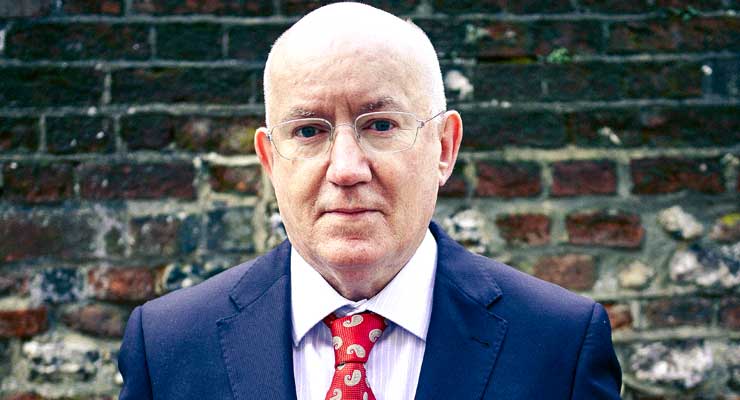 More about this:
Look up the funds
Look up the shares
Look up the fund managers
What others are saying
Archive