Citywire printed articles sponsored by:


View the article online at http://citywire.co.uk/wealth-manager/article/a647057
Taste for 'smarter' funds kicks passives into shape
by Emma Dunkley on Dec 28, 2012 at 07:00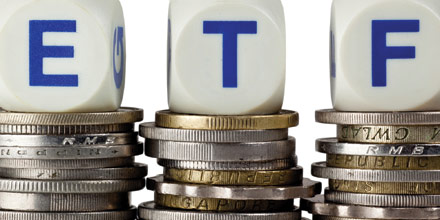 The passive sphere is evolving as fast as it is growing. Exchange traded products (ETPs) only entered the UK and Europe in 2000, and already assets under management have soared to $350 billion.
Although ETPs are a mere blip compared with the broader Ucits fund industry, their rate of growth has been dazzling. The high level of investor interest has prompted a plethora of new market entrants, as well as the creation of innovative product types.
In their simplest, traditional form, exchange-traded funds (ETFs) are physical, index-tracking funds traded like shares on the stock exchange. Over the years, however, different product types have emerged from this blueprint, including the synthetically replicated version, pioneered by Lyxor in 2001.
Access all areas
Since then the advent of exchange-traded commodities (ETCs) has been another major development, helping to revolutionise the commodities space and providing smaller investors, or those other than big institutions, access to this asset class for the first time.
New products are still coming to market, with the launch of active ETFs and multi-swap based vehicles in the past few years, to name just two. However, much like a double-edged sword, innovation carries with it attractive benefits as well as drawbacks.
'It's not about offering one suite of products, it's about having a whole offering. It's important we have the plain vanilla ETFs as well as the innovative smart beta products,' says Michael John Lytle, managing director of Source ETFs. 'If we just offered the niche products, yes, they're interesting, but you have to do a lot of due diligence, which can be challenging from a time-management perspective.'
Source recently listed its 'best broker' ETF on the London Stock Exchange. The Man GLG Europe Plus ETF tracks a benchmark that replicates a long-only portfolio of European equities, constructed from ideas given by around 65 brokers. The strategy has been devised by MSS, an in-house research team formed following Man's acquisition of GLG Partners in October 2010.
Since 2005, GLG has used a systematic process to select the highest-quality broker ideas and run a liquid, diversified portfolio, which is why the firm decided to make it available in an index format through the ETF. Ted Hood, CEO of Source, says: 'Investors looking for smart beta outperformance products that have chosen the Man GLG Europe Plus ETF have enjoyed excess returns over MSCI Europe.'
This launch exemplifies how these vehicles are providing access to different types of unique and bespoke underlying asset classes, which sets ETFs apart from other index-tracking products. Although many investors note that traditional index trackers can be cheaper and provide similar exposure, the range is still limited compared with the vastly expanding spectrum of ETF products coming to market.
Sponsored by:
More on ETFs:
More about this article:
Asia & EMD: risks vs opportunity