Smart Beta News
Arbuthnot Latham is to sell Gilliat Financial Solutions following the structured product arm's return to profitability.
Investors need an information advantage in order to beat the market, according to a study by a leading academic.
HSBC has listed an ETF based on companies' economic footprint rather than their market capitalisation.
Fidelity Worldwide Investment has lowered the charges on its range of passive equity funds, with its FTSE All Share tracker now available for 7 basis points.
A new exchange-traded fund (ETF) that will invest in US infrastructure through master limited partnerships (MLPs) has been listed.
Wealth managers moved heavily back into emerging market (EM) equities in the first quarter
Citywire's complete service for multi-asset investors
Click to enlarge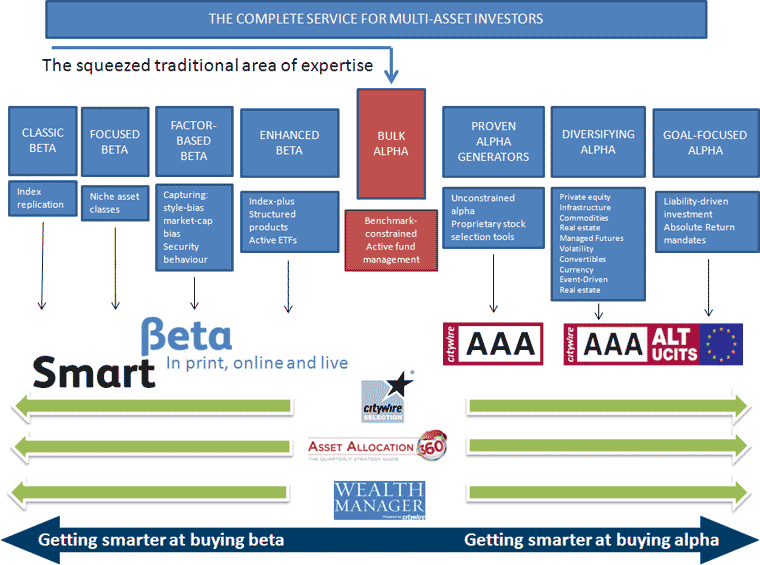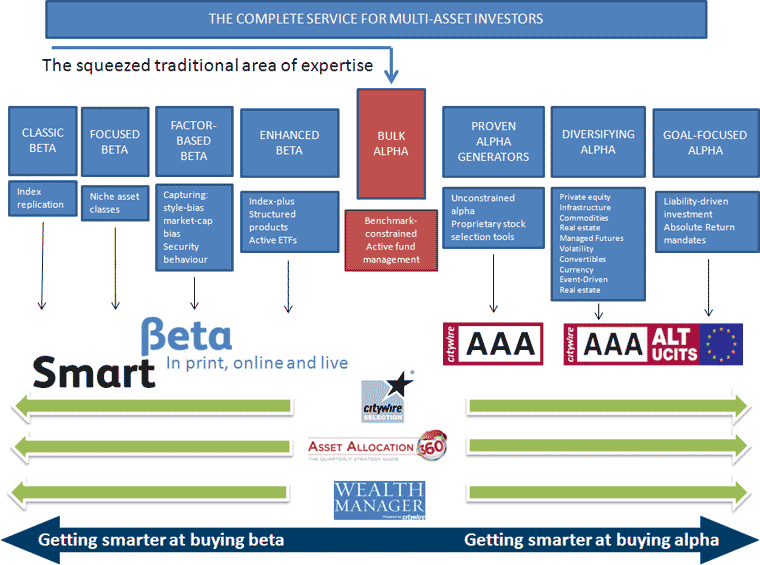 ETFs
Structured Products
Passive Funds