Regions - AsiaRSS
A mirror version of the Artemis Strategic Bond fund run for Skandia is to be closed, with the assets transferred into an Old Mutual product.
Santander Asset Management has hired a former senior manager from Schroders.
Almost £200 million has been withdrawn from Miton's Multi-Asset funds during six months which included the departure of former manager Martin Gray and replacement by David Jane
Brown Shipley is planning to revamp its suite of funds later this year in a process that will include the launch of two new products.
Asset manager announces new named portfolio manager on multi-strategy, alternative beta-focused fund.
Brokerage Tullett Prebon has revealed that it will retain Terry Smith as a consultant for the next two years.
Jupiter's Merlin multi-manager team has bought into Neil Woodford's new fund, Wealth Manager can reveal.
The Jupiter Merlin team has added the Evenlode Income fund, managed by Rathbones alumnus Hugh Yarrow, to two of its portfolios.
Citywire reveals the funds run by AAA-rated managers that contain less than what Barcelona paid for Luis Suarez.
F&C has closed two funds, including one run by a Citywire A-rated manager.
Why is every manager in the Global Small & Medium Companies sector struggling?
The launch of Aviva's Gars-like rival has been eagerly awaited since Euan Munro, the architect of Gars, joined the firm back in January
Brewin Dolphin continues to be backed by a host of star fund managers and there was interesting trading in the stock after it revealed it would take a hit from a failed IT system.
A trust that I have always been interested in – because it is a bit like the imaginary fund I would run if I won the Euromillions lottery – is London & St Lawrence
Origo Partners, a private equity firm focused on China, has turned to the courts to try to prevent Brooks Macdonald opening a new line of attack in a dispute between the two companies.
The North American fund and Pacific Growth fund will be merged into their passive counterparts.
What should investors make now of the mixed signals that question the strength of global equity markets
Andy Pomfret will become a non-executive director on Adithep Banabriksha's Aberdeen New Thai trust in September.
News sponsored by:
Unconstrained investing: Opportunities accross the board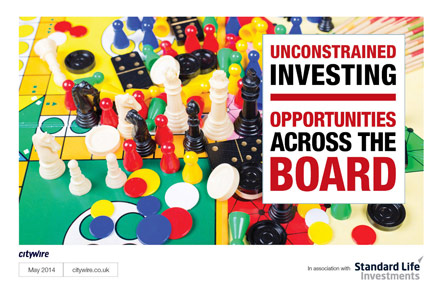 SLI's Ed Legget, Thomas Moore and Mikhail Zverev discuss unconstrained investing.
Franklin Templeton's Richard Bullas on UK smaller companies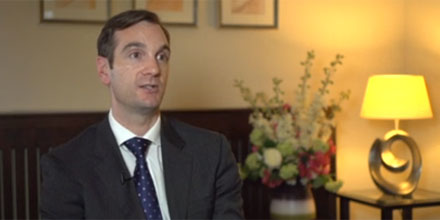 Richard Bullas, Portfolio Manager, Franklin UK Smaller Companies Fund and delegates at Citywire South West talk UK smaller companies.
Citywire TV
What would prompt Roland Arnold to sell the likes of Ashtead and Howden?