Latest NewsRSS
The Financial Conduct Authority (FCA) has issued a further warning to consumers about the risks of investing in corporate bond funds.
With the Commonwealth Games now in full swing, we asked seven wealth managers which of the competing countries they would choose to invest in.
Trading in the £66 million ARC Capital fund has been suspended amid a breakdown in communication between its investment manager and board.
Thousands of clients of failed stockbroker Pritchard could face a further nine-month wait before their money is returned
BlackRock, Artemis and Miton have all sold down positions in the listed wealth managers.
Despite international pressure on the country, ACPI's Daniel Moreno is holding local and hard currency Russian debt as his largest positions.
The London Gold Fixing Ltd has set up a new supervisory to oversee the pricing of the precious metal following a series of regulatory probes into price-rigging.
Coutts's recent warning to clients that it must check the suitability of portfolios pre-retail distribution review (RDR) serves as a stark reminder that the sector continues to grapple with this profound issue.
RBS delights the City with a fall in bad debts as the UK economy achieves the 'milestone' of growing beyond pre-crisis levels.
UK GDP rose 0.8% in the second quarter of the year or 3.1% over the last 12 months according to the first estimate of growth
Almost £200 million has been withdrawn from Miton's Multi-Asset funds during six months which included the departure of former manager Martin Gray and replacement by David Jane
RBS has warned that the company is still struggling to escape the legacy of its recent past saying that it is facing 'significant conduct and litigation issues that will likely hit our profits going forward'
Lloyds has confirmed that it is close to reaching settlement with regulators over Libor abuses following a Financial Times report that the company will pay a fine of up to £300 million
Our daily roundup of the best analyst commentary on shares, also including GlaxoSmithKline and Mitchells & Butlers.
However, the S&P 500 set another record closing high as Facebook rallied on higher revenue.
And junk bond returns head for worst month in nearly a year as bull run stalls.
Dan Nickols, manager of the Old Mutual UK Smaller Companies fund, has blamed small-cap tourists for the sector's recent weakness.
Legg Mason has bought Martin Currie to add to its stable of boutiques.
Brown Shipley is planning to revamp its suite of funds later this year in a process that will include the launch of two new products.
Henderson International Income trust manager Ben Lofthouse shares his thoughts on recent developments in the tobacco sector in this video.
News sponsored by:
Unconstrained investing: Opportunities accross the board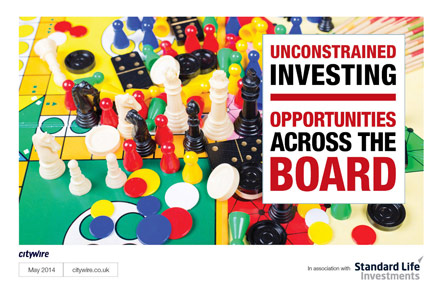 SLI's Ed Legget, Thomas Moore and Mikhail Zverev discuss unconstrained investing.
Franklin Templeton's Richard Bullas on UK smaller companies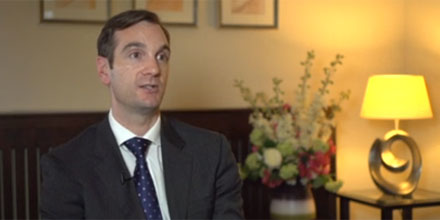 Richard Bullas, Portfolio Manager, Franklin UK Smaller Companies Fund and delegates at Citywire South West talk UK smaller companies.
Citywire TV
What would prompt Roland Arnold to sell the likes of Ashtead and Howden?