Latest NewsRSS
The case was triggered by an employee of Sunrise Brokers who refused to work his notice period after accepting a job with a  rival firm.    
Our daily roundup of the best analyst commentary on shares, also including Tullett Prebon and Escher.
(Update Jupiter's pre-tax profit was down 18% during the first half of the year, as costs associated with the sale of its private client business and a £2.6m write down relating to Adria took their toll.
The Financial Conduct Authority and Prudential Regulation Authority plan to increase the clawback period for bankers' bonuses to up to 10 years and extend the deferral of remuneration by a minimum seven years for senior managers.
Barclays shares jump as results less bad than feared. Fresh Russia sanctions cause few ripples in markets.
Heartwood Investment Management saw record inflows over the first half of the year, particularly within its multi-asset fund range.
Towry has promoted four of its senior partners to executive partners.
Santander Asset Management has hired a former senior manager from Schroders.
Barclays' pre-tax profit fell 7% fall to £3.3 billion over the six months to the end of June.
United States' new sanctions on Russia in the energy, arms and finance sectors further weighed on investors' sentiment.
And UBS, Credit Suisse and Deutsche Bank have been drawn into a deepening probe of banks' anonymous "dark pool" trading venues.
With the end of ultra-low interest rates looking increasingly certain, the debate has turned to how well the UK is positioned to withstand tightening monetary policy.
Crispin Odey is critical of BSkyB's approach for Sky Deutschland, stating that he will not sell his shares in the deal.
Fidelity Worldwide Investment has recruited fixed income veteran Charles McKenzie from JP Morgan Asset Management.
The Edinburgh-based firm has dimissed reports it is looking to buy a London base as the Scottish independence vote looms.   
With all the talk of a looming sell off in risk and the uncomfortable rise in bond yields, we ask our readers where their convictions lie in our latest wealth manager survey.  
A US investor is suing Barclays alongside its current and former bosses over losses suffered in relation to its dark pool.
UK equity income funds attracted a record inflow of £1.4 billion in June, buoyed by star manager Neil Woodford's high profile fund launch.
Tougher sanctions against Russia and an onslaught of US data weigh on investors' minds as FTSE inches up.
Many firms face a challenge keeping up with the most tech-literate clients without alienating the late-adopting majority, while meeting regulatory demands.  
News sponsored by:
Unconstrained investing: Opportunities accross the board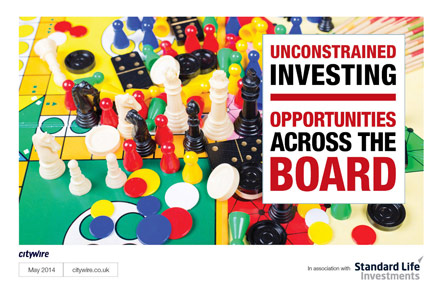 SLI's Ed Legget, Thomas Moore and Mikhail Zverev discuss unconstrained investing.
Franklin Templeton's Richard Bullas on UK smaller companies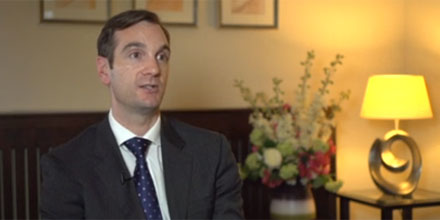 Richard Bullas, Portfolio Manager, Franklin UK Smaller Companies Fund and delegates at Citywire South West talk UK smaller companies.
Citywire TV
What would prompt Roland Arnold to sell the likes of Ashtead and Howden?