News by: Dylan Lobo
Sanlam Private PI's study has seen a number of changes over the last six months, with several new additions to its black and white lists.
James Dilworth joins from Allianz and replaces Wolfgang Matis, who left the firm in June.
The firm saw a withdrawal of £4 billion from a single client and £3.3 billion worth of outflows from its recently acquired Scottish Widows Investment Partnership (Swip) business in the second quarter.
Richard Price joins Brooks Macdonald as a non-executive director.  
AFH Financial has acquired Edinburgh-based Finlay Gow & Company.
Decura IM Investments is suing UBS claiming the Swiss banking giant's extensive restructuring has been detrimental to the joint venture between the two.
Ian Hannam has lost his two-year battle against a £450,000 fine imposed by the FCA for market abuse.  
Arbuthnot Latham is to sell Gilliat Financial Solutions following the structured product arm's return to profitability.
Ashcourt Rowan chief operating officer Richard Sinclair is to exit and Steve Haines has taken control of risk functions in a restructure of the boardroom
Craig Jamieson is to leave his post in Glasgow to spearhead the firm's push in the south.
The credit crisis, regulation, technology and ethics are changing the face of of wealth management. University professor and ex-Citibank private banker Dr Teodoro Cocca gets his crystal ball out and takes us to 2030.  
Bromsgrove-based AFH Financial has seen profit jump to £540,000 following a series of acquisitions.  
The financial watchdog has found significant failings in Sipp firms' due diligence procedures.  
Financial Services firms could face a steep rise in their levies after the Treasury guaranteed free guidance people in the wake of the dramatic overhaul to pensions.
According to reports, the RBS-owned bank said it issued suitable health warnings on film investment schemes amid growing concerns a number of these products were mis-sold to investors.
Dave Lewis will leave Unilever after 28 years to take up the challenge of turning around the struggling supermarket's fortunes.
The chancellor has promised free advice to millions following the biggest changes to pensions in almost a century.
The cash injection from the serial entrepreneur will fund acquisitions and product development for Webb Capital.
Overall the financial watchdog registered a loss of £29.3 million in the year to 31 March.  
Hawskmoor Investment Management is launching a stone-brewed ale these shores have not seen since 1890 in a bid to boost its profile
News sponsored by:
Unconstrained investing: Opportunities accross the board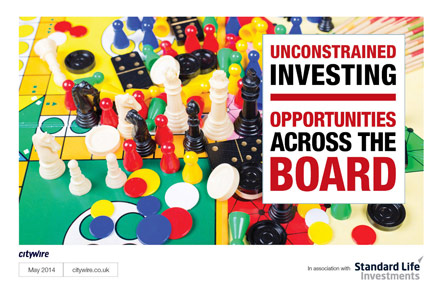 SLI's Ed Legget, Thomas Moore and Mikhail Zverev discuss unconstrained investing.
Franklin Templeton's Richard Bullas on UK smaller companies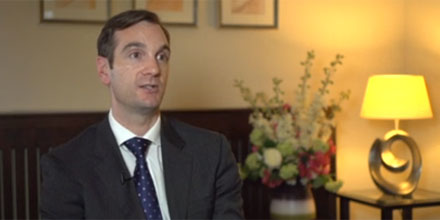 Richard Bullas, Portfolio Manager, Franklin UK Smaller Companies Fund and delegates at Citywire South West talk UK smaller companies.
Citywire TV
What would prompt Roland Arnold to sell the likes of Ashtead and Howden?