Asset Classes - EquitiesRSS
Sanlam Private PI's study has seen a number of changes over the last six months, with several new additions to its black and white lists.
AA-rated Fidelity Emerging Markets manager Nick Price highlights some of the emerging world's best banks, and expresses trepidation about some of its largest.
Despite international pressure on the country, ACPI's Daniel Moreno is holding local and hard currency Russian debt as his largest positions.
UK GDP rose 0.8% in the second quarter of the year or 3.1% over the last 12 months according to the first estimate of growth
Almost £200 million has been withdrawn from Miton's Multi-Asset funds during six months which included the departure of former manager Martin Gray and replacement by David Jane
Dan Nickols, manager of the Old Mutual UK Smaller Companies fund, has blamed small-cap tourists for the sector's recent weakness.
Brown Shipley is planning to revamp its suite of funds later this year in a process that will include the launch of two new products.
Henderson International Income trust manager Ben Lofthouse shares his thoughts on recent developments in the tobacco sector in this video.
John Yakas and Nick Brind, managers of the £184 million Polar Capital Global Financials trust, have argued that banks will soon have to begin returning capital to shareholders.
The global equity income sector only used to have a couple of members but in recent years it has been expanding as new funds have been launched and others have broadened their remits
A long-term uptick in financial deals will push markets to the brink, but the veteran investor is not concerned about a crash.
Neil Woodford, the best UK investor of his generation, has taken a big chunk of biotech minnow Synairgen
Edmund Salveson spent eight years at Brewin Dolphin.
David Taylor took a stake in Jupiter this month overlooked his reluctance to back IPOs to buy an interest in River and Mercantile.   
Aidan Kearney has become the latest manager to leave the combined business.
Citywire A-rated Leigh Himsworth is to quit City Financial and join Fidelity.
Jonathan Miller explains what the increased range of active managers and the addition of US-based mutual funds means for investors.
Asset manager announces new named portfolio manager on multi-strategy, alternative beta-focused fund.
Citywire AA-rated Peter Leger says local players aren't off limits, but cautions against being caught out in Africa.
RBS is considering the sale of subsidiary Coutts' overseas operations as part of a review of its wealth management services
News sponsored by:
Unconstrained investing: Opportunities accross the board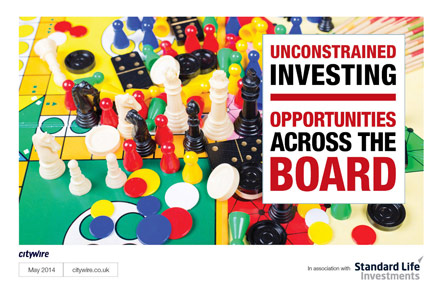 SLI's Ed Legget, Thomas Moore and Mikhail Zverev discuss unconstrained investing.
Franklin Templeton's Richard Bullas on UK smaller companies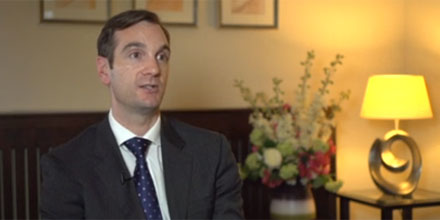 Richard Bullas, Portfolio Manager, Franklin UK Smaller Companies Fund and delegates at Citywire South West talk UK smaller companies.
Citywire TV
What would prompt Roland Arnold to sell the likes of Ashtead and Howden?