Asset Classes - AlternativesRSS
The boutique has soft-launched a leveraged version of its flagship European equity long/short fund managed by Leonard Charlton.
Toby Nangle will launch the Global Multi Asset Income fund, which he believes will offer investors a solution in the changing world of pensions.
A mirror version of the Artemis Strategic Bond fund run for Skandia is to be closed, with the assets transferred into an Old Mutual product.
Game was head of healthcare at the firm and had managed the AXA Framlington Health fund since July 2011.
Santander Asset Management has hired a former senior manager from Schroders.
Crispin Odey is critical of BSkyB's approach for Sky Deutschland, stating that he will not sell his shares in the deal.
Two of Investec's more esoteric fund names are to be dropped in a rebranding exercise.
BlackRock has closed its European Opportunities Extension fund to new money, having taken similar action with several other European mandates over the past year.
(Update) Electra Private Equity has turned down activist shareholder Sherborne Investors Management's requests for a change of directors and strategy at the trust.
AA-rated Fidelity Emerging Markets manager Nick Price highlights some of the emerging world's best banks, and expresses trepidation about some of its largest.
Despite international pressure on the country, ACPI's Daniel Moreno is holding local and hard currency Russian debt as his largest positions.
Almost £200 million has been withdrawn from Miton's Multi-Asset funds during six months which included the departure of former manager Martin Gray and replacement by David Jane
Brown Shipley is planning to revamp its suite of funds later this year in a process that will include the launch of two new products.
John Yakas and Nick Brind, managers of the £184 million Polar Capital Global Financials trust, have argued that banks will soon have to begin returning capital to shareholders.
Asset manager announces new named portfolio manager on multi-strategy, alternative beta-focused fund.
Euan Munro, chief executive of Aviva Investors, has committed to streamlining the group's fund range to focus on its core products.
This week's Citywire Discovery data reveal which managers fared best through the real-estate collapse.
Jupiter's Merlin multi-manager team has bought into Neil Woodford's new fund, Wealth Manager can reveal.
The Jupiter Merlin team has added the Evenlode Income fund, managed by Rathbones alumnus Hugh Yarrow, to two of its portfolios.
News sponsored by:
Unconstrained investing: Opportunities accross the board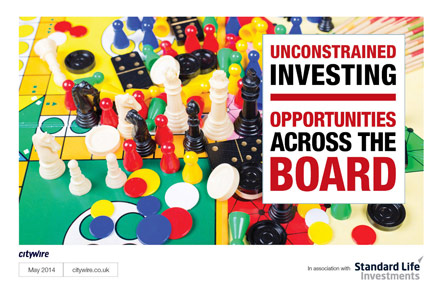 SLI's Ed Legget, Thomas Moore and Mikhail Zverev discuss unconstrained investing.
Franklin Templeton's Richard Bullas on UK smaller companies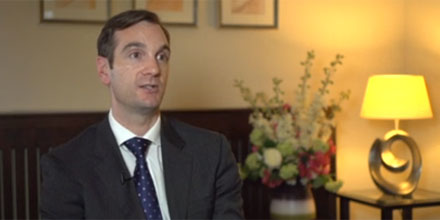 Richard Bullas, Portfolio Manager, Franklin UK Smaller Companies Fund and delegates at Citywire South West talk UK smaller companies.
Citywire TV
What would prompt Roland Arnold to sell the likes of Ashtead and Howden?