Citywire printed articles sponsored by:


View the article online at http://citywire.co.uk/wealth-manager/article/a488969
Are ETFs really value for money?
by Rob Griffin on May 02, 2011 at 00:01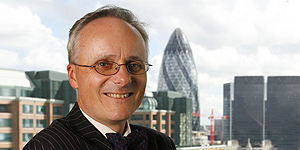 In the world of fund management, it is a debate that refuses to go away – should passive investors stick with traditional mutual fund trackers or are they better served by opting for an exchange traded fund?
On the face of it, these products are pretty similar. Both offer investors a way of tracking specific indices, which has become an increasingly popular option for those that have lost faith and money with active managers.
Dan Draper, head of ETFs at Credit Suisse, agrees trackers and ETFs have common ground.
'The fact is, an ETF is still an index fund, just one that is listed on a stock exchange,' he says. 'The real difference between the two is that an ETF has a liquidity advantage because it is traded like a share.'
This is the basic crux of the argument: due to the ways in which they operate, trackers and ETFs will suit different types of passive investor.
Deciding which route is most suitable for a particular client will largely come down to that individual's investment time horizons.
So what do these passive investors want from an index tracker?
According to Andy Gadd (pictured), head of research at Lighthouse Group, it is relatively cheap exposure to various markets and indices around the world.
'Even the most experienced investor can benefit from having a tracker as part of their core portfolio for one simple reason: cost,' he says.
'Unlike active funds, you are not paying for a skilled bank of analysts – it is effectively a black box approach.'
Sponsored by:
More on ETFs:
More about this article:
Asia & EMD: risks vs opportunity