Industry news
Hargreaves Lansdown's revenue rose 8% over the past nine months as the group transitioned for RDR rules.
Top investment insights
With the first quarter out of the way, financial information firm Markit has updated its views on 18 UK sectors for the £75 billion income payout it believes the FTSE 350 will yield in 2014.   
OTHER STORIES
Gregor Hirt takes up CIO role within Swiss group's global investment team one month after leaving Schroders.
Sir John Templeton's name has been stripped from 15 funds managed by Franklin Templeton.
The EDHEC-Risk Institute's latest survey of European investors in ETFs has revealed that the popularity of hedge fund products in the space has simultaneously jumped and slumped.
Shares gained yesterday as earnings from Coca-Cola Co. and Johnson & Johnson overwhelmed concerns that tensions in Ukraine are worsening.
As director of client solutions Mark Versey wil play a key role in delivering Aviva Investors' chief executive Euan Munro strategy for the firm.  
The WMA has called on the FCA to investigate the fact that one third of compensation scheme pays out for firms which never paid in.
The search for income has drawn Jupiter chief investment officer John Chatfeild-Roberts to the asset class after a lengthy absence.
A study by Pershing reveals that wealthy clients understand the outcomes of the RDR but view advice as more expensive since the regulation was introduced.
Highlights
Towry chief Andrew Fisher is to leave and will be replaced by Prudential UK head Rob Devey.
The £1 billion Brandeaux Student Accommodation fund has delisted its shares from the Irish Stock Exchange, but admitted that it still cannot confirm when it will be able to meet redemptions.
Post-RDR consultancy and IT costs have weighed on profitability at the wealth management group.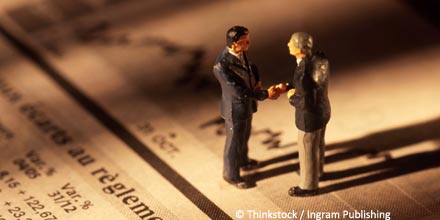 Together we're stronger: how M&A is transforming the wealth sector
We asked five wealth managers how they think mergers are affecting the boutique sector.
INVESTMENT TRUST INSIDER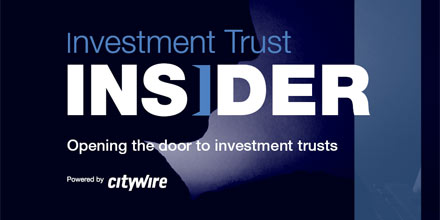 Take a look at our new-look Investment Trust Insider. In this issue we take a microscope to the battered commodities sector to determine whether superb valuation opportunities are emerging. We also highlight 16 dividend 'heroes' and shine a light on the UK small cap stars.
CITYWIRE TV
Paul Atkinson, manager of the North American Income trust, believes US companies are finally coming around to dividends.
INVESTMENT TOOLS