View the article online at http://citywire.co.uk/new-model-adviser/article/a449605
FOS under the spotlight: is it an impartial body?
by Michelle McGagh on Nov 16, 2010 at 10:58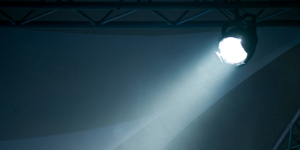 The Financial Ombudsman Service (FOS) has had it pretty easy in the past 10 years.
In the decade since it was established under the Financial Services & Markets Act it has come under external scrutiny just twice.
An independent body assesses the FOS every three years and it has so far been subject to Treasury review in 2004, a second was undertaken in 2008 by Lord Hunt and another is due for 2011.
But the FOS has been thrust centre stage before 2011, firstly by the news that consumers who receive compensation cannot then sue their advisers. It may also have to defend its actions in the European Court of Human Rights (ECHR).
No doubt advisers will be pleased by the judgement on compensation. Despite concerns about the bypassing of the FOS and a rise in 'no win, no fee' cases, this decision is fair and based on common sense. It is right that consumers shouldn't be allowed two bites of the compensation cherry. 
However, we are all waiting with bated breath for a conclusion to IFA firm Heather Moor & Edgecomb's battle against the FOS.
The firm argues that the FOS is not an impartial or independent body and its processes are not compatible with the rule of law.
I think there are probably a lot of advisers who have misgivings about the way the FOS works.
For a start, its remit has shifted dramatically from the role of mediator to quasi-judicial body. While it looks to follow the rule of law it can deviate as it sees fit. And unlike a court of law where justice must be done and seen to be done, the FOS is free to make judgements behind closed doors.
Although people may moan about lawyers, at least they are trained in law. How much training do ombudsmen receive? Surely not enough to cover every nook and cranny, rule change and legislative u-turn experienced by financial services over the past 20 years.