Citywire printed articles sponsored by:


View the article online at http://citywire.co.uk/money/article/a628509
Smart Investor: are you a customer or an investor?
Letting your personal experience of a company influence your investment choices is an easy mistake to make, warns Smart Investor.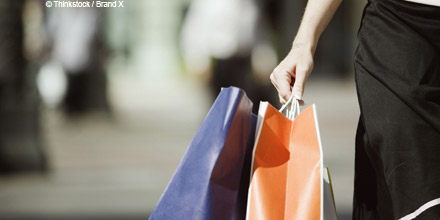 My articles analyzing shares are often greeted with comments from readers about their personal experiences of the companies in question.
For instance, when I wrote about Ocado (OCDO.L), a reader stated that it is a 'superb business' as he is a satisfied customer. Likewise, when writing about B&Q owner Kingfisher (KGF.L), a reader was put off buying the shares because they had run out of shovels in central Scotland during the winter of 2008/09.
When I began investing, I tried to 'think like a customer' and assess whether the product was of a high quality and was being offered at a decent price. I, too, would think, 'Do I like company X's products, prices and (in the case of Ocado) delivery terms?' before deciding whether or not to invest my hard-earned cash.
It takes all sorts
This is a logical way to approach investing, until you realise that you are not everybody and everybody is not you. You may think, having bought a company's products, that it is absolutely awful in every respect, but other people may be falling over themselves to purchase the company's products.
Your positive or negative opinion from a customer's perspective should have no influence whatsoever on whether you buy or sell shares in a company.
I have had a number of positive and negative experiences, as a customer, with FTSE 350-listed companies. Furthermore, I have views on most companies' products which, again, can be positive or negative. For example, I still cannot understand why Burberry is able to charge up to £500 for a scarf and £2,000 for a trenchcoat when something that appears to be of equal quality can be bought at M&S (MKS.L) for a fraction of the price.
Similarly, as a fairly logical person, I am unable to understand why anyone would purchase the products of British American Tobacco (BATS.L), since not only have they been proved to shorten your life, but the privilege will cost you a small fortune. In addition, I find Greggs (GRG.L) offers a better value cuppa than Whitbread (WTB.L)'s Costa Coffee chain.
Stick to the figures
However, to be blunt, the above views are pretty worthless when it comes to investing. A glance at any of those companies' profit and loss figures will show that not everybody shares my view or, indeed, has had the same experience I've had.
Certainly, it is disappointing to hear that companies such as Tesco (TSCO.L) and Kingfisher have not pleased all their customers, but they must be doing something right for revenue to be as high as it is in spite of challenging economic circumstances.
Being a customer and being an investor are two entirely different roles. To be a successful investor, all personal feelings and emotions about a company must be removed from the thought process, with all decisions based solely on facts, figures and an objective assessment of a company's economic moat.
Consideration of aspects such as barriers to entry, intra-industry rivalry, pricing power and customer loyalty will prove far more beneficial than relying on whether you think a company's products are good or not. Moreover, a structured, disciplined approach will ensure you can always understand and reason why you bought or sold a particular company's shares.
This will not only help to keep you sane when the stock market falls, but will keep you grounded should your analysis prove to be correct.
Sponsored By:
More about this:
Look up the shares
More from us
Archive
Today's articles
Tools from Citywire Money
Weekly email from The Lolly
Get simple, easy ways to make more from your money. Just enter your email address below
An error occured while subscribing your email. Please try again later.
Thank you for registering for your weekly newsletter from The Lolly.
Keep an eye out for us in your inbox, and please add noreply@emails.citywire.co.uk to your safe senders list so we don't get junked.