View the article online at http://citywire.co.uk/money/article/a590519
FTSE closes above 5,300 but bank and euro concerns weigh
European markets bounced back a little but progress was tentative after last week's losses. Small cap tech stock Pursuit Dynamics (PUDY.L) plunged 80% after Procter & Gamble pulled out of a deal.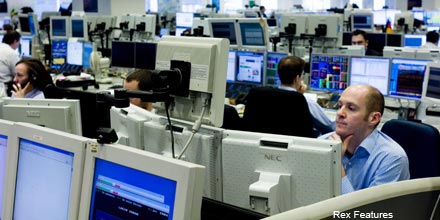 17.38: European markets made modest gains as eurozone troubles simmered and no new negative developments emerged throughout the day, writes Caelainn Barr.
The FTSE 100 rose 0.7%, or 37 points, to 5,305 and the Mid-250 index took on 0.03%, or four points, to 10,436. See the FTSE's performance and the index's top risers and fallers.
However, Italian and Spanish markets continued to decline. The yield on benchmark 10-year Spanish bonds narrowed two basis points to 6.28%, which is still above the levels at which other countries needed a bailout.  
Spanish finance minister, Luis de Guindos, denied that the country's banks need backing from the European Union as he warned that the economy will shrink 0.3% in the second quarter.
European stock markets also rebounded to recoup some of last week's heavy losses: Germany's DAX index jumped up 1.06% to 6,337, France's CAC 40 index added 0.76% to 3,031, and the FTSEurofirst 300 index of top European shares inched ahead 0.61% to 976. The euro also crept up to rise 0.04% to $1.278.
Shares in technology developer Pursuit Dynamics (PUDY.L) crashed, losing 56.3p, or 79.2%, to close at 14.8p as a deal with Procter & Gamble fell through. The group now expects full-year profits to be 'materially below' earlier estimates.
The share price crash is a disappointment for M&G, which owns 18.5% of the company, most of which is held by Tom Dobell, manager of the M&G Recovery fund.
Blackrock will also be burnt by the share price tumble, with a 14% stake in the group, part of which is held in Mark Lyttleton's  BlackRock UK Absolute Alpha fund.
Resources stocks rose following their poor performance last week: Vedanta Resouces (VED.L) added 49.5p, or 5.2%, to £10.08; Polymetal International (POLYP.L) ticked up 29p, or 3.6%, to 828p; and Xstrata (XTA.L) gained 28.3p, or 3.1%, to 914p.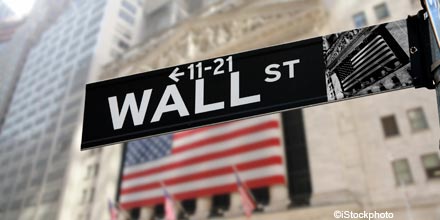 15.30: Stateside markets opened tracking a more positive outlook in Europe, writes Caelainn Barr.
The Dow Jones Industrial Average added 0.29% to 12,406, the Standard & Poor's 500 index ticked up 0.37% to 1,300, and the Nasdaq Composite index gained 0.36% to 2,789.
Oil prices also made a mild recovery as Brent crude for delivery in next month added 0.8% to $108.01 per barrel and West Texas Intermediate crude for next month delivery ticked up 0.42% to $91.87.
British company Heritage Oil (HOIL.L) jumped 9.9p, or 8.6%, to 125p as the minster for natural resources in the region made positive comments about exporting gas from the Kurdish region of Iraq, where the company has large gas deposits.
Other companies with oil and gas assets in the region were also boosted by the news as Citywire Top Stock Afren (AFRE.L) added 3.2p, or 2.9%, to 112p and Gulf Keystone (GKP.L) rose 12.5p, or 6.5%, to 206p.
09.10: Markets across Europe advanced as leaders at the G8 summit said their focus is to promote growth and jobs in the region, writes Caelainn Barr. 
The FTSE 100 added 0.41%, or 21 points, to 5,289 and the Mid-250 index took on 0.22%, or 23 points, to 10,455. See the FTSE's performance and the index's top risers and fallers.
Leaders also expressed their hope to see Greece remain in the euro; however, there were no signs that Germany would ease on its austerity stance. A meeting of European policymakers on Wednesday will be closely watched as measures to boost growth, bank funding and bond-buying measures from the European Central Bank will be discussed.
European markets also made cautious gains: Germany's DAX index slipped 0.39% to 6,295, France's CAC 40 index gave up 0.66% to 3,028, and the FTSEurofirst 300 index of top European shares ticked up 0.38% to 974.
Man Group (EMG.L) jumped up 3.7p, or 4.9%, to 79p to the top of the FTSE 100 index as it is poised to buy London-based investment group FRM. 
Miners and financials rose on the index following last week's heavy losses: Vedanta Resources (VED.L) ticked up 27p, or 2.8%, to 985p; Royal Bank of Scotland (RBS.L) increased 0.3p, or 1.6%, to 20.3p; Evraz (EVRE.L) added 4.8p, or 1.5%, to 321.7p; Barclays (BARC.L) took on 2.7p, or 1.2%, to 178p.
Citywire Top Stock Shire (SHP.L) slipped 8p, or 0.42%, to £19.07 as analysts at Deutsche Bank added the stock to their 'six favourite stocks' list.  
Oil and gas contractor Lamprell (LAM.L) shed 6p, or 4.9%, to 115p as analysts at Nomura cut the group from 'buy' to 'reduce' following last week's profit warning.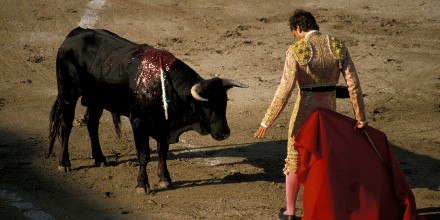 08.04: European markets will get off to a nervous start after the mauling last week which saw the UK's FTSE 100 slide 5.5% as the eurozone crisis intensified, writes Gavin Lumsden.
Trading in index futures points to a flattish start in European markets although reports that France may have to bail out one of its largest mortgage lenders - the Caisse Centrale du Credit Immobilier de France - may hurt sentiment.
Overnight Asian markets gained after China's premier Wen Jiabao said the country would focus more on boosting economic growth, with the MSCI Asia Pacific index rising 0.3% to 113.
According to the Sunday Times, HSBC has been asked to find a buyer for 3CIF but state support may be the only option in the current environment.
The report comes amid growing fears for Europe's banking system. On Friday Spain disclosed that bad loans in its battered banking sector rose by a third to €148 billion (£119 billion) in the past year. According to the Financial Times, the Bank of Spain said overseas depositors had withdrawn €31 billion from Spanish banks in March. The country also admitted that its deficit was higher than previously reported, at 8.9% of GDP up from 8.5%.
Dominic Rossi, chief investment officer at Fidelity Worldwide, urged investors to be cautious but not to panic: 'Capital preservation should be the overriding strategy. At this time, investors should be focused on equity income where they are getting income but they are also investing in lower volatility stocks. That strategy is definitely working.'
News sponsored by:
The Citywire guide to investment trusts
In association with Aberdeen Asset Management
Henderson Global Investors: 2014 looks set to be another strong year for UK commercial property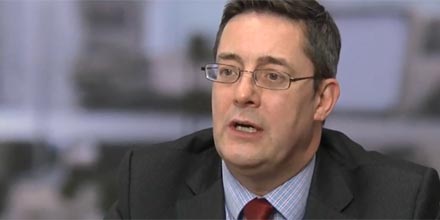 Andrew Friend, acting co-manager*, and Marcus Langlands Pearse, co-manager of the Henderson UK Property Unit Trust (HUKPUT), provide an overview of the key risks and opportunities for the UK commercial property market.
More about this:
Look up the funds
Look up the shares
Look up the fund managers
More from us
Archive
Today's articles
Tools from Citywire Money
Weekly email from The Lolly
Get simple, easy ways to make more from your money. Just enter your email address below
An error occured while subscribing your email. Please try again later.
Thank you for registering for your weekly newsletter from The Lolly.
Keep an eye out for us in your inbox, and please add noreply@emails.citywire.co.uk to your safe senders list so we don't get junked.