Citywire printed articles sponsored by:


View the article online at http://citywire.co.uk/money/article/a626489
Finding Nimmo: the best way to a fund manager ...
... is through his investment trust. We look at the case of Harry Nimmo, the top smaller companies fund manager at Standard Life.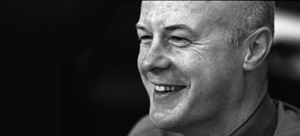 Be it a lack of publicity, complicated structure or overly technical language, whatever the reasons are investment trusts aren't as popular as open-ended funds among private investors.
But gearing, or borrowing, can give investment trusts a distinct advantage over their open-ended investment companies or unit trusts in rising markets and result in better returns over the long term.
Take the example of Harry Nimmo, the highly regarded smaller companies fund manager at Standard Life Investments. There was some disappointment in early 2011 when SLI decided to 'soft close' his Standard Life Investments UK Smaller Companies fund (this means they hiked the initial charge and stopped paying commission to advisers who recommended the fund to investors).
The fund had grown to more than £1 billion over its 14 years' life, an unwieldy size for a smaller companies fund, reflecting the demand from investors keen to reap the returns being generated by Nimmo, currently AA-rated by Citywire. The fund is also a pick of our Citywire Selection team.
It would be interesting to know how many of those investors who were subsequently advised to switch out of the fund moved into the Standard Life UK Smaller Companies investment trust, which doesn't pay commision but which Nimmo also run and which has produced even better returns. 
Investment trust storms ahead
Shareholders in Standard Life UK Smaller Companies have enjoyed a 21% total return over the past year, while the fund has generated just 13%.
The investment trust was taken over by Nimmo in 2003 and was previously called the Edinburgh Small Companies trust. Although the open-ended fund attracted over £1.5 billion in funds at its peak, the trust is now just £177 million in size, reflecting its 'closed-ended' (limited number of shares in issue) structure.
'When we took it on it was a trust in difficulties, with a discount of 35%-40%. Now it's at a 4% premium and in the last few days we have issued £750,000 worth of shares,' Nimmo said. 
'I do like investment trusts and what you do benefit from is gearing. In a rising market you get the added part of being geared. That has meant that our trust has performed better than the open-ended fund and gearing is the main factor. Gearing is at about 10%, and this year has been a great year for smaller companies.'
He says that small companies are unnecessarily characterised as more risky. 'If you can deal with equity risk in large caps, you can deal with our level of equity risk. I can only remember one company ever cutting its dividend in our portfolio in 2008, and no company has ever gone bust.'
For more on the pros and cons of investment trusts watch this video from The Lolly Investor Programme
Top holdings in the fund and trust
The fund and trust have similar investments, and feature ASOS (ASOS.L), Paddy Power (PAP.L) and Rightmove (RMV.L) in their top holdings.
'We run our winners and cut our losers. Money in the longer term is made in smaller companies and holding them for long periods. I'm absolutely convinced of that,' he said.
'ASOS we've owned since 2006 and the price we paid was 85p. The shares are now at £23.11, and we had to sell some recently, and it looked to me that we'd made 15 times our money on that stock.
'Paddy Power is nearly as good, Rightmove is probably about four times earnings, and Hargreaves Lansdown (HL.L) is about the same.'
Following the sale of Cove Energy, which Nimmo tripled his money on, he has bought some fresh stocks into the fund such as fashion brand Ted Baker (TED.L) and healthcare software business EMIS (EMIS.L).
'The internet has changed the way business is done and it has meant that new companies can come through and steal business from established players as they're quicker to adapt. Ted Baker is a good example of that, and it has made a breakthrough in America and certain European markets and is looking at the Far East, but it's still quite a small company.
'EMIS is the GPs' software for electronic patient records, and they have about 55% of the UK market. We think they are going to make inroads to the NHS services.'
SuperGroup sold off
However, there have been a few companies Nimmo has had to sell, mostly due to their size, including First Quantum (FM.L) and Spirax Sarco (SPX.L). He also opted out of Supergroup (SGP.L) last year just before its string of profit warnings.
Nimmo explains: 'We bought it as I met Julian Dunkerton, the chief executive, who was very impressive and he had built the company up from a market stall. But we felt it was growing too quickly, and as a company grows the infrastructure of the business has to keep up. It had sort of a scattergun type of approach to growth.
'We also felt the wrong sort of people were starting to wear the brand, almost like the Burberry effect, and wondered if it was becoming overexposed so we sold the shares.'
Long-term returns
Although the investment trust was in recovery mode when it was first taken on by Nimmo 10 years ago, a look at the longer-term returns shows a similar picture, with the trust outperforming the fund.
Over the longer term the Standard Life Investments UK Smaller Companies fund has generated a total return of 45% over the past five years to the end of September, compared with the Numis Smaller Companies index's total return of 27.6%.
However, the investment trust's share price has raced ahead to give total returns of 122% over the past five years, and its net asset value (NAV) total returns increased 75% in the same period.
Sponsored By:
More about this:
Look up the funds
Look up the shares
Look up the investment trusts
Look up the fund managers
More from us
Archive
Today's articles
Tools from Citywire Money
Weekly email from The Lolly
Get simple, easy ways to make more from your money. Just enter your email address below
An error occured while subscribing your email. Please try again later.
Thank you for registering for your weekly newsletter from The Lolly.
Keep an eye out for us in your inbox, and please add noreply@emails.citywire.co.uk to your safe senders list so we don't get junked.