UK boutique breaks into currency market with Alt Ucits launch
The specialist boutique is building its Alt Ucits range and its new fund will be managed by its CIO.
by Annabelle Williams on Nov 26, 2012 at 10:41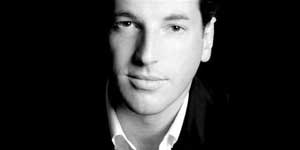 Newscape Capital Group has launched an Alternative Ucits currency fund targeting 12%-15% return as it looks to build out a niche funds offering.
The UK boutique, which also has a Global Event Driven fund in the pipeline, said it is hoping to capitalise on mispricings caused by market psychology and achieve the annualised return in its Dynamic Rates and Currency fund.
Volatility is expected to be around 10% and the Alt Ucits fund will offer GBP, US dollar, swiss franc and euro share classes.
The new fund brings Newscape's product range up to three and joins its existing Diversified Growth and Strategic Fixed Income funds, while a Global Event Driven fund is also on the cards.
The currency fund will invest in currencies and interest rates of OECD countries and will be managed by Newscape chairman and CIO Philippe Bonnefoy.
The firm's CEO Stephen Decani (pictured) recently spoke to our sister publication Wealth Manager on his ambitions to grow a specialist fund range, adding to its existing €470 million in assets under management through its model portfolio and institutional advisory service.
The currency fund comes as few investors were adequately exposed to currencies, which he considers the largest market in the world and has a daily turnover in excess of $5 trillion and 25 times the value of the average daily volume of the US equity market.
'The currency market offers an exciting investment proposition as the majority of participants are not profit-seeking,' Bonnefoy added.
'Central banks, sovereign wealth reserve managers, financial institutions, exporters and consumers primarily use the market to hedge or settle financial transactions. This creates many opportunities for those investors seeking to gain from these inefficiencies.'
Today's top headlines
More about this:
More from us
Archive
Read more...
by Nick Tay on May 22, 2013 at 00:01