How do you invest €390 billion responsibly?
The Norwegian government's hands-on commitment to SRI has helped its sovereign wealth fund the become a leader in this field.
by Atholl Simpson on Jul 26, 2011 at 05:45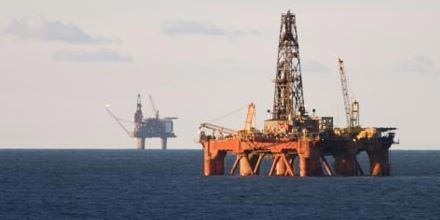 Given the sheer size of Norway's €390 billion public pension fund, adopting SRI policies could be a daunting prospect. However, the Norwegian government's unwavering commitment to this stance has led it to develop its own responsible investing methods for what is the world's second largest sovereign wealth fund.
The Norwegian Government Pension Fund Global was founded in 1996 to invest the huge wealth generated from the country's petroleum activities. Its main role is to ensure good, long-term returns from which future generations can benefit.
The country's Ministry of Finance outsources the fund's management to Norges Bank Investment Management (NBIM) but the government remains firmly at the helm of the fund's investment decisions and overall philosophy.
Maintaining standards
The ministry sets the SRI standards companies must follow for inclusion in the portfolio, while its council of ethics decides on those which should subsequently be excluded.
Companies are usually ruled out because of what they produce, such as weapons or tobacco, but others have been excluded for what was considered grossly unethical behaviour.
Last September for example, it ousted two Israeli construction companies and one Malaysian forestry group after it decided they were linked to unethical activities.
Decisions like this underpin the government's aims to maintain high ethical standards throughout the fund and be one of the world's leading responsible investors.
Active ownership
Another side of the fund's responsible investing credentials is its active ownership policy which is run by NBIM's Anne Kvam. The fund invests around 60% of its overall portfolio in equities and Kvam's main role is to use shareholder rights to enter into a dialogue with key companies in which the fund invests, in an attempt to improve and influence their SRI credentials.
'A separate issue for us is whether we should be active owners and do our duty as shareholders,' says Kvam, the fund's global head of ownership policy. 'My work is in no way linked to the exclusion process, they are two very different guidelines.'
'The difference between us and many other pension funds is that we cannot invest in our own country. All of our investments are abroad when many others will have their domestic market high in the portfolio.'
'We don't have that luxury as we have no home market. We have to be abroad all the time and so we have to maintain some core principles.'
The size of the task is all too apparent for Kvam and her team as the fund is invested in over 8,500 listed companies from around the world.
Today's top headlines
More about this:
More from us
Archive