Templeton Global Bond
To print fund fact sheets, please use the print option in the Factsheet Tools section in the top right corner:
http://citywire.co.uk/fund/factsheet/c11268

Templeton Global Bond
TOTAL RETURN over 1 month to 12/12/2013
Key:
Templeton Global Bond Benchmark
How has Templeton Global Bond performed?
Change time period

Compare

Add items for comparison

Funds
Managers
Benchmarks

£ or %
How Templeton Global Bond
compares to the sector over
Top 10 holdings
Updated 31-08-2013
Fund information

Launch Date

25 Oct 2005

Fund size ()

£101.8m

Base Currency

GBP

ISIN

LU0229943369

Purchase Info

Minimum initial investment

£3300

Minimum additional investment

N/A

Charges

Annual management charge

0.8%

Initial charge

N/A
Templeton Global Bond
Emerging market debt remains the only game in town for fixed income investors and could remain so for years, according to Franklin Templeton's bond star .
Speaking ahead of the Fed's announcement last week, the California-based manager, who oversees $185 billion (£118 billion) for the group, admits he 'doesn't understand' why people are continuing to hold US Treasuries and although he is not suggesting interest rates will rise any time soon, he warns that when they do it will be painful.

'It's amazing. You are talking about a lot of people who are going to face big losses. We were probably a bit early [selling out of Treasuries], but it is a fairly straightforward trade – you are not getting paid at all to take interest rate risk.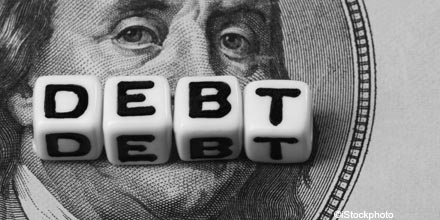 'Think of the magnitude of the bubble – we had the housing market bubble to solve the tech crisis and now we have the bond bubble – they keep getting larger and larger, and are going to affect more and more people.'
Hasenstab said if yields on US sovereign debt were to rise by 300 basis points 'you could start to say that there is a bit of value there' but buying Treasuries when you know interest rates are being artificially suppressed is a recipe for disaster.
He compares that to short-dated Korean sovereign debt, which at 14.97% is the largest position in his $49.55 billion fund.
'Non-Japan Asia still has a lot of potential. They have little debt, their currencies are arguably undervalued because they are not printing money and their value should hold up better,' he said.
'In Korea, which is not really an emerging market, you can earn a 3% yield with no interest rate risk and the value of the won is likely to rise against the dollar because they are not printing money.'
Backing Ireland and Hungary
Hasenstab is certainly not afraid of making big calls. Last year he piled into Irish and Hungarian government paper, effectively calling the bottom of the market.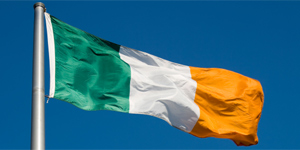 While on the face of it the liquidity risk of these positions appears huge – he now holds just under 10% of Ireland's entire outstanding sovereign debt – Hasenstab is comfortable with the position, which equates to 8.09% of the fund, or around $4 billion.
'Ireland came back to the market and issued €5 billion in its last deal and this was three to four times oversubscribed,' he said. 'This is more than our position being sold in one day. We will never be in the position of having to be a forced seller and we can pick our points when we decide to exit.'
Hungarian sovereign debt, another top 10 position in the fund, is a similar story with the fact that it remains out of favour more of an issue of perception rather than reality.
'I love the fact that everyone hates it,' Hasenstab said. 'It is not the best in terms of public relations in the financial markets, but the structural reforms on the ground are encouraging.
'They have really moved the country on, in terms of some of the issues around the labour market and state spending, but have not been given much credit for it.
'The government has a large majority and can get through reforms that would not be possible in other countries.'
Cost competitiveness
Hungary (similarly to Poland, another key holding) is increasingly cost competitive when it comes to manufacturing, such as in upstream auto parts, and is tied in heavily with German growth, he adds.
Other key exposures in the fund include holdings in Malaysian, Mexican and Swedish sovereign debt, but the overriding theme, alongside its large emerging market overweight is just how short duration its average position is at 1.48 years, with a yield to maturity of 3.58%.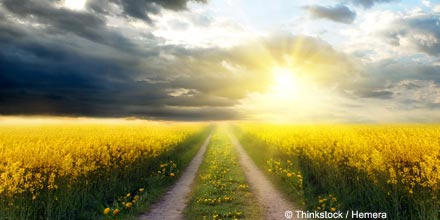 'It's about finding countries with good sovereign fundamentals, where there is good value in the exchange rate and you don't need to take interest rate risk to get a positive yield pick-up,' he said.
'The theme we have put in place could be in place for years. We are not short-term trading, we are strategically positioning for the long-term and one of the costs of the long-term opportunities is short-term volatility but as long as we are being prudent we will ride through that.'
One big example of Hasenstab's long-term approach is his short yen position. The multi-year position, which has at times been painful, has started to bear fruit as the Bank of Japan's stimulus actions ('which it should have been doing a decade ago') have seen the yen weaken against the dollar in recent months.
'We have had the position for a number of years, but when it starts to move it can move incredibly quickly and you really need to be in early,' he said.
'The yen is one where we have had to be pretty patient, but luckily there is no negative carry, so you are not really paying anything for it. If you were short the Brazilian real, you would pay a lot because of the interest rates.
'The yen is also negatively correlated to US Treasury yields so you can hedge out interest rate risk in the US by being short the yen.'
He believes currency movements are set to be an important driver of returns this year on top of the yield with the theme of generating capital gains on credit through spread compression having run its course.
Over three years to the end of May, the fund's sterling share class has returned 18.6% compared to a 14.5% rise in the dollar-denominated JP Morgan Global Government Bond index.


Citywire Selection Verdict: Michael Hasenstab has gained a strong following due to his performance on this mulit-billion fund . Although it is global in nature, there is a large bias to emerging markets and Asia where Hasenstab is positive on their economic outlook. This also gives the fund a bias to currencies in these countries, adding to volatility, especially when risk appetite is low. The long term rewards however have been compelling and the portfolio has a lower sensitivity to changes in interest rates when compared with its peers.





For more details view the latest factsheet.
What is Citywire Selection?
Citywire Selection is an investment guide containing around 150 of the best ways to invest in a range of areas, as chosen by our research team using a rigorous and transparent process.
We don't sell funds, so you can trust the independence of our recommendations.
Find out more or download the new Selection iPad App for free
Citywire Selection Updates
Latest updates on how the funds in Citywire Selection are investing