Standard Life Inv Glo Abs Ret Strategies
To print fund fact sheets, please use the print option in the Factsheet Tools section in the top right corner:
http://citywire.co.uk/fund/factsheet/c211196

Standard Life Inv Glo Abs Ret Strategies
TOTAL RETURN over 1 month to 09/12/2013
Key:
Standard Life Inv Glo Abs Ret Strategies Benchmark
How has Standard Life Inv Glo Abs Ret Strategies performed?
Change time period

Compare

Add items for comparison

Funds
Managers
Benchmarks

£ or %
How Standard Life Inv Glo Abs Ret Strategies
compares to the sector over
Sectors: What is this fund investing in?
Updated 30-09-2011
Top 10 holdings
Updated 30-09-2011
News about: Standard Life Inv Glo Abs Ret Strategies
Fund information

Launch Date

29 Jan 2008

Fund size ()

£N/A

Base Currency

GBP

ISIN

GB00B28S0218

Purchase Info

Minimum initial investment

£250000

Minimum additional investment

N/A

Charges

Annual management charge

0.8%

Initial charge

N/A
Standard Life Inv Glo Abs Ret Strategies
The (SLI GARS) team remains bullish on US and Chinese equities but believes Canada and Australia are facing serious headwinds.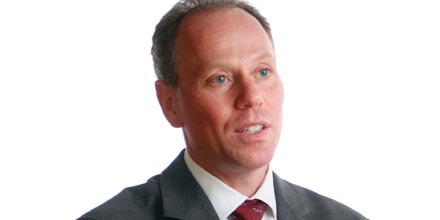 At the same time, the team headed up by (pictured) has removed its Russian equity long exposure over frustrations with the lack of progress made to reduce corruption and improve business transparency in the country.
Chinese equity to perform better
SLI absolute return investment specialist Andy Ford said the team were expecting Chinese equities to outperform the region in the remainder of the year, with valuations across many Chinese sectors at historically cheap levels.
He said the recent issues with overcapacity in the Chinese economy should soon ease as the government focused on reducing excess capacity across many sectors before the end of September.
He said: '[Chinese] valuations are pretty attractive given the 8-10% nominal growth which we are likely to see.'
'It is good that [overcapacity] has been flagged up as an area of concern. If we do see capacity coming out of sectors suffering chronic overcapacity, it should make the companies that are left much more profitable and go some way to addressing the disconnect between earnings growth and stock price performance.'
Volatile period
The fund, which runs a total of more than £30 billion in assets, endured volatile performance over the last quarter after risk assets sold off on Fed chairman Bernanke's tapering speech.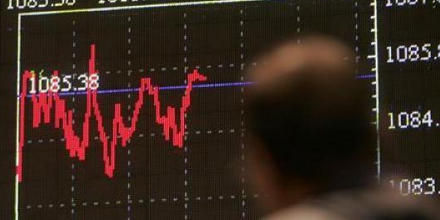 The fund was down 60 basis points over the second quarter, although in June it was off 2.2% while it gained 1% in July.
Ford admitted: 'The pullback was the third biggest drawdown we have had.'
Key detractors were positions in high yield credit, global listed real estate and Chinese equity which all sold off after Bernanke's comments on tapering at the end of May.
US dollar bulls
The best performing strategy in June was a long on the US dollar versus a short on the Canadian dollar and although this dragged on performance in July, Ford said the team were happy to maintain the strategy for the long term.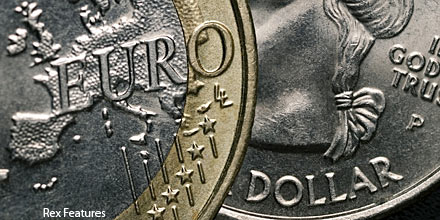 'There are various issues in Canada involving a bubble in the housing market and a lot of bad debts yet to be recognised in the banking sector.'
'Our view is at odds with the prevailing view of Canada as something of a safe haven. We have question marks over the long term viability of the euro and as a result central banks have been diversifying their reserves.'
Ford said that as with the Australian dollar, this demand for forex had supported the Canadian dollar over the past few years but there were signs that demand was now slowing sharply.
'We think that tap is gradually being turned off which will be a headwind for Canada going forward.'
Another key recent positive strategy was a long on the Mexican peso versus a short on the Australian dollar.
'We are big fans of Mexico. Ten years ago wages in China were 50% of those in Mexico. Today they are level pegging and in five years' time we expect wages in China to be 50% higher.'
'If you are a manufacturer, the default choice for cheap manufacturing is no longer China and Mexico also has the [benefit of] close proximity to the US.'
Ford expects Western oil majors will soon be allowed to partner with the inefficient Mexican state-run oil firm Pemex which will also prove positive for the Mexican peso.
Conversely, he is bearish on Australia's prospects over the medium term.
'We think Australia is likely to see further rate cuts and that the exchange rate will depreciate further over time. Like Canada it has been a beneficiary of central bank diversification [but has seen] a marked slowdown in line with the slowdown in China and if the non-mining sectors of the economy don't pick up the slack, unemployment will continue to rise and the central bank will cut interest rates again.'
The team have recently introduced a long Japanese versus short Korean equity position as they believe Korean exporters will continue to come under pressure from a weaker yen, while the Russian equity position has been recycled into a basket of large cap oil companies.
'We still play the same theme [as with the Russian equity position] through a global oil majors equity basket which gives us protection from a potential oil spike due to issues in the Middle East.
'Russian equities gave us protection against this but we can get that now from the basket of oil majors. We expected progress to be made in terms of reducing corruption in the Russian economy but things have not evolved as we had hoped.'
A position in global index linked bonds has also been closed recently as the team don't believe break even inflation levels are likely to rise on a three year time horizon.
Citywire Selection Verdict: Guy Stern has been managing the fund since 2008 but there have been some recent senior departures. This includes Euan Munro's who as the the head of multi asset imnvesting was instrumental in devising the fund. Stern has taken on more managerial responsibilitiies but is surrounded by an experienced team of 32 people. Having spent time with Stern and assessed the impact we feel the continuity of the investment process can be maintained. We are therefore happy to keep the fund on our Citywire Selection list.
This fund provides a mix of decorrelated ideas across currencies, interest rates, commodities, equities and bonds.
For more details view the latest factsheet .
What is Citywire Selection?
Citywire Selection is an investment guide containing around 150 of the best ways to invest in a range of areas, as chosen by our research team using a rigorous and transparent process.
We don't sell funds, so you can trust the independence of our recommendations.
Find out more or download the new Selection iPad App for free
Citywire Selection Updates
Latest updates on how the funds in Citywire Selection are investing