Lazard Managed Balanced
To print fund fact sheets, please use the print option in the Factsheet Tools section in the top right corner:
http://citywire.co.uk/fund/factsheet/c8934
LATEST PRICE

updated on 21/05/2013

£1.31

CHANGE IN PRICE

from 20/05/2013

0.54%
TOTAL RETURN

over 3 years to 21/05/2013

43%

Benchmark

37.9%
Lazard Managed Balanced
Share Class: Retail Inc
TOTAL RETURN over 1 month to 21/05/2013
Key:
Lazard Managed Balanced Benchmark
Who runs this fund?
Currently running 4 funds

Alan Custis holds a degree in Business from Staffordshire University. He started his career in 1989... View full manager factsheet

Currently running 2 funds

Thomas Hanson is a portfolio manager and an analyst in the European credit and UK fixed fncome tat L... View full manager factsheet
The Balanced Managed sector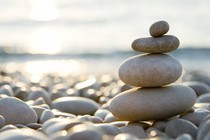 Can invest in different areas to spread risk but as much as 85% can go into shares
How Lazard Managed Balanced
compares to the sector over
How has Lazard Managed Balanced performed?
Change time period

Compare

Add items for comparison

Funds
Managers
Benchmarks

£ or %
How Lazard Managed Balanced
compares to the sector over
Fund information

Launch Date

01 Jun 1999

Fund size (Retail Inc)

£1.5m

Base Currency

GBX

ISIN

GB0008468281

Purchase Info

Minimum initial investment

N/A

Minimum additional investment

£500

Charges

Annual management charge

1.3%

Initial charge

3.8%