JOHCM UK Equity Income B Acc
To print fund fact sheets, please use the print option in the Factsheet Tools section in the top right corner:
http://citywire.co.uk/fund/factsheet/c37955

JOHCM UK Equity Income B Acc
TOTAL RETURN over 1 month to 11/07/2014
Key:
JOHCM UK Equity Income B Acc
How has JOHCM UK Equity Income B Acc performed?
Change time period

Compare

£ or %
How JOHCM UK Equity Income B Acc
compares to the sector over
Sectors: What is this fund investing in?
Updated 31-05-2014
Top 10 holdings
Updated 31-05-2014
News about: JOHCM UK Equity Income B Acc
Fund information

Launch Date

30 Nov 2004

Share Class size

£2680.9m

Base Currency

GBP

ISIN

GB00B03KR831

Purchase Info

Minimum initial investment

£1000

Minimum additional investment

N/A

Charges

Annual management charge

1.3%

Initial charge

N/A
JOHCM UK Equity Income B Acc
JOHCM's Beagles and Lowen snap up miners to gain cheap exposure to emerging markets
JOHCM UK Equity Income co-managers Clive Beagles and James Lowen have been buying into the beaten up mining sector as a cheap way to gain exposure to emerging markets.
The Citywire AA-rated pair have been using the proceeds from the sale of a number of mid-caps they exited because their share price performance had driven down their dividend yields.
Beagles told Citywire Selection: 'We have been forced to take profits because of our strong yield discipline and the mid-caps have suffered on this front.'
The duo sold out off Marshalls, WS Atkins and Close Brothers. They recycled the money into miners, the first time in four years the managers have put money into the sector.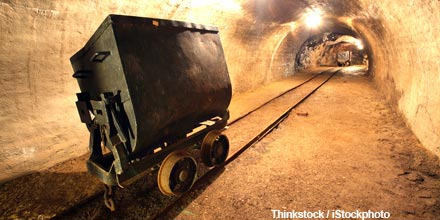 Beagles and Lowen previously only held GlencoreXstrata, which was taken out of the portfolio before the merger. They recently bought into Rio Tinto, contributing a 6% weighting to natural resources in the £2.4 billion fund.
'We want some emerging market exposure so Rio Tinto gives us that. The company is under new management and has a very good bottom-up capital discipline at work,' Beagles said. 'We have seen a material shift in mining and the use of iron ore is a function of global and Chinese GDP trends, which are both improving.'
Financials remain the managers' largest sector bet where they maintain a large overweight. However, these holdings have not all been successful.
Beagles sold out of RSA last summer as the company came under pressure from the Irish regulator.
'We go into stocks that will benefit from rising bond yields and thought RSA would be one of them. Investment income has come down and the shape of RSA's investment profile has lengthened to four years, which is not a quick beneficiary and we would have liquidity issues,' Beagles said.
Beagles and Lowen switched this investment into Catlin, an underwriter of speciality property/casualty insurance and reinsurance, describing it as a 'poorly researched company with a compelling valuation'.
 Backing the laggards
Beagles and Lowen foresee three main areas that will benefit from economic recovery this year: real estate, construction and retail. Beagles describes these as their 'big laggard plays for the market recovery in 2014'. Real estate is now their second largest sector bet.
They are bullish on Raven Russia, a listed property investment company specialising in Russian commercial property. Beagles acknowledges the country risk but points out that Russia's market is very tight and has a strong supply/demand dynamic. 'Raven Russia is trading at a 40% discount to book value and the stock looks very attractive'.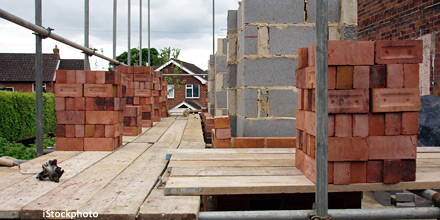 On construction, another key play, Beagles explained: 'Construction is ugly and has been for a long time but we still hold the likes of Balfour Beatty, Morgan and Kier. The construction sector has reported falling margins, but it lags the rest of the market, which we see as a good point and we anticipate that 2014 will be better than 2013 for construction.'
The managers' third 'laggard play' is retail. 'Retail has not done so well and will remain a laggard longer than real estate and construction but we anticipate real disposable incomes to rise, which will be a huge benefit to retail,' Beagles said.
Over the last six months, the fund has grown from £1.8 billion to £2.4 billion. It now has 60% in large caps, close to its highest ever weighting.
Beagles conceded that ongoing asset growth at this pace could be a problem as the fund continues to attract assets from large competitors. 'We don't want the fund to grow too much so we may have to consider doing something about it if the fund inflows continue this way,' he said.
Over five years to the end December, the fund has returned 196.06%, compared to a 99.96% rise in its FTSE 350 Higher Yield index.
Citywire Verdict: The fund is one to pick if you can handle short-term volatility in return for strong long-term outperformance. Clive Beagles and James Lowen invest across the market cap spectrum and while its mid cap allocation may have increased the portfolio's volatility it has worked to great effect. Always strong in a rally, the manager's focus on attractive entry points with large positions in financials and in 2013 they went into miners for the first time since 2009. They shun traditional income areas such as tobacco and have a huge underweight in the pharmaceutical sector.

For more details view the latest factsheet
What is Citywire Selection?
Citywire Selection is an investment guide containing around 150 of the best ways to invest in a range of areas, as chosen by our research team using a rigorous and transparent process.
We don't sell funds, so you can trust the independence of our recommendations.
Find out more or download the new Selection iPad App for free