Investec Global Bond A Inc Net GBP
To print fund fact sheets, please use the print option in the Factsheet Tools section in the top right corner:
http://citywire.co.uk/fund/factsheet/c37205

Investec Global Bond A Inc Net GBP
TOTAL RETURN over 1 month to 18/12/2013
Key:
Investec Global Bond A Inc Net GBP Benchmark
How has Investec Global Bond A Inc Net GBP performed?
Change time period

Compare

Add items for comparison

Funds
Managers
Benchmarks

£ or %
How Investec Global Bond A Inc Net GBP
compares to the sector over
Top 10 holdings
Updated 30-09-2013
Fund information

Launch Date

17 Jul 1996

Fund size ()

£159.9m

Base Currency

GBP

ISIN

GB00B01VDB34

Purchase Info

Minimum initial investment

£1000

Minimum additional investment

N/A

Charges

Annual management charge

1%

Initial charge

4.5%
Investec Global Bond A Inc Net GBP
Investec Global Bond  manager John Stopford says US QE tapering will begin next month and be over by 2014, setting in place the conditions for a US interest rate rise by mid 2015.
Stopford, who co-manages the fund with Russell Silberston, also thinks that core government bond markets have normalised after a volatile two years.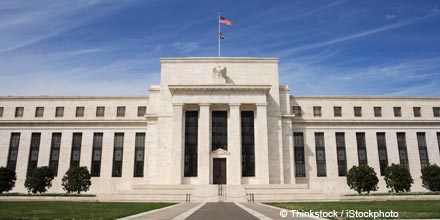 Stopford, who was among the first managers to say that QE could be over by 2013, believes the US Federal Reserve will want a 'decent gap' between the end of QE and the first interest rate rise.
He thinks all the conditions appear to be in place for such a timeline.
Tapering set to start
He told Citywire: 'Tapering will begin in September. The Fed is trying to differentiate between interest rate rises and QE. Even the most dovish FOMC members appear to have less appetite for further monetary easing, so the signals seem relatively clear.'
'There are concerns in the US about inappropriate appetite for risk if QE continues and a general acceptance that QE has served its purpose but is not now the best strategy going forward.'

Stopford believes the only thing that could possibly derail the tapering timeline is bad jobs data at the start of September, but he expects the right conditions, namely moderate but not low inflation and reasonable growth, to be in place to allow an interest rate rise by the middle of 2015.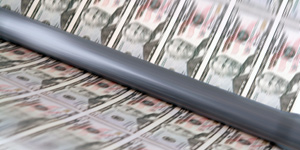 'I think they might start to look at raising rates at the end of 2014 and early 2015. The only thing that could change that would be if the unemployment threshold is dropped from 6.5% to 6% because they will be careful not to raise rates too soon.'
Stopford has been in defensive mode for the last few months but now believes that core government bond yields are moving back into their long term range after months of volatility amid the macro uncertainty.
'Government bonds are moving back to a more normal range, which, in the case of US 10 year treasuries, means 2-4%. They are currently moving back towards 3% and I expect them to be closer to 4% by [US] rate hike time, and will break even for investors at yields approaching that.'
JGBs expensive
Of all the core government bond markets, Stopford thinks Japan government bonds (JGBs) now look quite expensive on a yield of around 75 basis points.
Instead, he prefers smaller government bond markets, such as Sweden and Australia.
Exposure to EM local currency was reduced ahead of the sell off in May and June, but he admits he could have reduced exposure further, given the sharpness of the correction.
'We should have been more aggressive than we were as they had a very difficult June. On a relative valuation basis they now look much cheaper than they have for some time and spreads look on the cheap side.'
Increasing South Africa and Russia exposure
Exposure to South Africa and Russia has recently been increased and Stopford says he may look to increase exposure here further.


'The yield curve in South Africa looks quite steep, and overall, we look for economies with average growth where interest rates may go sideways or fall. Russia is the ideal candidate.'
In developed markets, Stopford has increased exposure to Australian provincial debt, which he anticipates will benefit from further rate cuts and has the bonus of an attractive 4% yield.  
The fund remains predominantly denominated in US dollars and will do so for some time.
'The US is ahead of the game in moving away from ultra easy money policy so we would prefer to stick with dollars.'
Over the five years to the end of July, the fund has returned 60% compared to 58.3% by its Barclays Global Aggregate Bond benchmark.
Citywire Selection verdict: This global bond fund run by John Stopford and Russell Silberston also looks to make gains from currency calls. Recent underperformance is down to being underweight corporate bonds versus the index but long term gains are still strong. Stopford believes historically low bond yields will reverse over the next couple of years, although it will be a rocky ride along the way. If the tide does turn, we back him to fine tune the portfolio and generate steady risk adjusted outperformance.
For more details view the latest fund factsheet .
What is Citywire Selection?
Citywire Selection is an investment guide containing around 150 of the best ways to invest in a range of areas, as chosen by our research team using a rigorous and transparent process.
We don't sell funds, so you can trust the independence of our recommendations.
Find out more or download the new Selection iPad App for free
Citywire Selection Updates
Latest updates on how the funds in Citywire Selection are investing