GLG Continental Europe
To print fund fact sheets, please use the print option in the Factsheet Tools section in the top right corner:
http://citywire.co.uk/fund/factsheet/c7709
LATEST PRICE

updated on 22/05/2013

£2.35

CHANGE IN PRICE

from 21/05/2013

1.16%
TOTAL RETURN

over 3 years to 22/05/2013

52.4%

Benchmark

38.5%
GLG Continental Europe
Share Class: A
TOTAL RETURN over 1 month to 22/05/2013
Key:
GLG Continental Europe Benchmark
Who runs this fund?
Currently running 1 fund

Sandy Rattray is CIO of Man Systematic Strategies at Man GLG. Prior to joining Man in 2008 he worked... View full manager factsheet
Fund Group
Man Investments
The Europe Excluding UK sector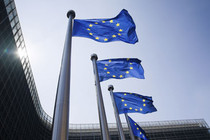 Funds investing in the  potential of Europe's developed economies – but not the UK
How GLG Continental Europe
compares to the sector over
How has GLG Continental Europe performed?
Change time period

Compare

Add items for comparison

Funds
Managers
Benchmarks

£ or %
How GLG Continental Europe
compares to the sector over
News about: GLG Continental Europe
Fund information

Launch Date

17 Jul 1998

Fund size (A)

£58.4m

Base Currency

GBX

ISIN

GB00B0119370

Purchase Info

Minimum initial investment

£1000000

Minimum additional investment

£250

Charges

Annual management charge

1.5%

Initial charge

5%