Ecclesiastical Amity International
To print fund fact sheets, please use the print option in the Factsheet Tools section in the top right corner:
http://citywire.co.uk/fund/factsheet/c7957

Ecclesiastical Amity International
TOTAL RETURN over 1 month to 21/12/2013
Key:
Ecclesiastical Amity International Benchmark
How has Ecclesiastical Amity International performed?
Change time period

Compare

Add items for comparison

Funds
Managers
Benchmarks

£ or %
How Ecclesiastical Amity International
compares to the sector over
Sectors: What is this fund investing in?
Updated 31-10-2013
Top 10 holdings
Updated 31-08-2013
News about: Ecclesiastical Amity International
Fund information

Launch Date

13 Sep 1999

Fund size ()

£152.5m

Base Currency

GBP

ISIN

GB0008448663

Purchase Info

Minimum initial investment

£200

Minimum additional investment

N/A

Charges

Annual management charge

1.5%

Initial charge

5%
Ecclesiastical Amity International
Ecclesiastical Amity International manager Robin Hepworth continues to view Japan as the developing market offering the best value despite the recent sharp correction.
Japan still best value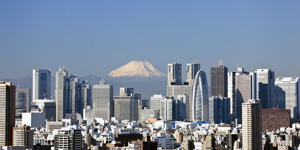 Selection star pick Hepworth is unconcerned by the recent volatility in Japanese equities, arguing that the weaker currency, cheap valuations and economic reforms should sustain the market for a number of years.
Hepworth did not invest in the country until 2010, when valuations of many of its companies became too cheap for him to ignore and he took the weighting to around 10% of the £235 million fund before reducing it slightly more recently.
Other than buying large caps such as bank Sumitomo Mitsui and tech giant Sony, Hepworth has preferred to access Japan through buying into a number of Japanese investment trusts that were trading on significant discounts until recently.
He bought into Schroder Japan Growth, JPM Japanese, Baillie Gifford Japan and Fidelity Japanese Values when all were trading within the range of 10-20% discounts, but after the last few months of strong performance, discounts have narrowed.
Hepworth sold out of Baillie Gifford Japan in April when it had moved to a 5% premium and has seen Sumitomo Mitsui and Sony gain over 100% since he added them to the fund.
He says: 'Over a three to five-year horizon there is a huge amount of value still in Japan. [Corporate] profit margins remain low and on a 20-year adjusted view we could see further weakening in the yen to boost profits back towards their long term average.
'Japan remains the cheapest developed market, trading at around one times book.'
Playing Asian growth
Hepworth continues to favour Singapore and Hong Kong, which make up almost 19% and 13.5% of the fund respectively as he views them as an effective way to play the Asian consumer growth theme. However he has recently sold out of Singaporean mobile phone company M1 after a strong run.
'It has performed well but the valuation became excessive. It yields around 4% but most of its earnings are paid out as dividends which makes it less attractive.'
Hepworth has also reduced his stake in Unilever after a strong run for many stocks in the consumer staples sector.
Hong Kong menswear retailer Trinity has been added to the fund after its shares dropped from around HK$9 to HK$3, but with an attractive yield of 7%, Hepworth thinks concerns over a falloff in China's high end consumer spending is overdone.
'It is selling strongly into second tier cities in China and we bought in at around HK$3.1.'
US underweight remains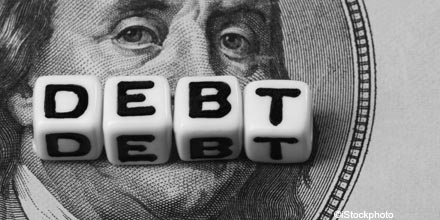 Hepworth's long-standing scepticism over the sustainability of the US recovery has meant his underweight to the country has cost relative performance over the past few months.
While he has been marginally increasing the weighting by building up tech stock Intel to a top 10 holding, his worries over high valuations and the US public deficit remain and the country makes up around 10% of the fund.
'Intel was very undervalued. We bought in at $21 to $23 and it is now trading at around $24. Its long term record of paying dividends is exceptional and it has had free cash flow for 25 years,' he says.
'We added again because it has made a breakthrough in the smartphone market. It had been losing out to ARM but for the first time Samsung announced recently it would use Intel chips in its smartphones and we expect it to take more share from ARM.'
This year to 17 June, Hepworth's stock picks in Asia, Japan and the UK are all ahead of their respective benchmarks with his European exposure fractionally behind the benchmark. He says that while he is ahead of the FTSE All Share this year, his underweight to the US dollar had cost him around 5% in performance terms.
'The US dollar and US underweight has hurt but we are still ahead of the MSCI World this year with a return of 13.7% versus 13%. We don't try to hedge currencies because over time the variations play out and we think we can benefit by not hedging because doing so is expensive.'
He added: 'Our view on the US is unchanged. There has been a slight improvement but the number of people in full-time labour participation continues to decline and bond yields are rising. It has not tackled its debt issues and on cyclically adjusted price to earnings ratios it is well above its long-term average.'
Citywire Selection Verdict: Robin Hepworth tends to steer away from what the benchmark is doing and is underweight North America which he continues to find expensive. He prefers Asian companies which are a key overweight position within his ethical fund . He sold gold, which had been one of his top holdings, in late 2012 and this has proved rewarding this year. A long term investor, Hepworth remains cautious, but is reducing his cash position when he spots low valuations.

For more details view the latest factsheet

 

 
What is Citywire Selection?
Citywire Selection is an investment guide containing around 150 of the best ways to invest in a range of areas, as chosen by our research team using a rigorous and transparent process.
We don't sell funds, so you can trust the independence of our recommendations.
Find out more or download the new Selection iPad App for free
Citywire Selection Updates
Latest updates on how the funds in Citywire Selection are investing