Allianz Gilt Yield A Inc
To print fund fact sheets, please use the print option in the Factsheet Tools section in the top right corner:
http://citywire.co.uk/fund/factsheet/c25503

Allianz Gilt Yield A Inc
TOTAL RETURN over 1 month to 09/12/2013
Key:
Allianz Gilt Yield A Inc Benchmark
How has Allianz Gilt Yield A Inc performed?
Change time period

Compare

Add items for comparison

Funds
Managers
Benchmarks

£ or %
How Allianz Gilt Yield A Inc
compares to the sector over
Top 10 holdings
Updated 30-06-2012
News about: Allianz Gilt Yield A Inc
Fund information

Launch Date

20 May 2002

Fund size ()

£449.6m

Base Currency

GBP

ISIN

GB0031383283

Purchase Info

Minimum initial investment

£500

Minimum additional investment

N/A

Charges

Annual management charge

0.5%

Initial charge

4%
Allianz Gilt Yield A Inc
Allianz Gilt Yield  manager Mike Amey has dramatically reduced his exposure to inflation-linked bonds over the past two months.
Reducing Linkers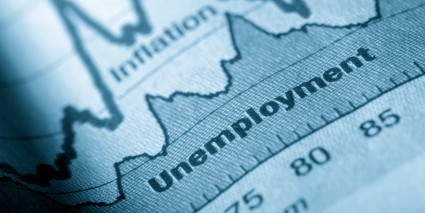 Citywire A-rated Amey has taken his exposure to linkers from a peak of 20% just a few weeks ago, to around 4% after a strong run which saw the strategy contribute around 50 to 75 basis points of performance over the last quarter.
He told Citywire : 'The main reason to reduce has been because they have done very well, so we have scaled back and taken profits as we think Retail Price Index (RPI) inflation will stay at about 3%.'
Amey said the proceeds of the sales had been split evenly between buying 10-year nominal gilts, which have the effects of inflation stripped out, and holding cash.
The £1 billion fund currently has around 10% in cash, close to historic highs, and Amey has increased his weighting in three to 10-year gilts as he believes rates could stay low beyond that time frame.
'We are of the belief that the base level of interest rates will not go up before the 2015 UK general election, and like three to 10-year bonds as rates will stay low for some time. 
'Over the short term, rates are moving around because of the comments on quantitative easing by [new Bank of England governor] Mark Carney and [US Federal Reserve chair] Ben Bernanke but we think that a first rate hike is already priced in by the start of 2015.'
UK not as strong as US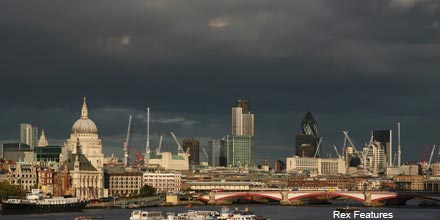 While Amey thinks a second UK rate hike is being priced in by the third quarter of next year, he believes it is less likely to materialise as the UK economy is comparatively weaker than the US economy.
'I think it will be very hard for them to do a second rate hike as the UK economy is nowhere near as strong as the US economy, even though consumer spending has held up well and the housing market has shown some modest upward movement.'
Amey thinks in his first speech as incoming BoE governor, Carney has delivered forward guidance that is 'consistent with a rates strategy which is on hold for a couple of years'.
'Thirty-year gilts are now up to 3.6% which is quite a big back-up but we still don't think the risk/reward is quite enough. If RPI inflation stays at around 3%, I don't think you are paid to hold them with yields at 3%.'
He also believes long-dated bond yields could yet go higher, so prefers short and medium-dated gilts – although the portfolio's average maturity is slightly longer than the benchmark.
Low single digit returns in 2013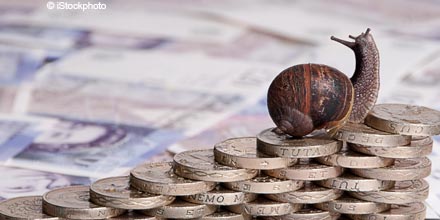 Amey expects the gilt market to be able to return 'low single digits in 2013', believing 'the market got a bit ahead of itself in the recent sell-off.'
While he expects a bear market to occur in the bond market within the next few years, it will not be within the next year, and certainly not before a 'firm recovery is entrenched in the country'.
Amey is surprised that Carney issued his first statement now rather than wait until August in line with the next inflation report, but says Carney and his European Central Bank counterpart Mario Draghi are emphasising that the debate on monetary policy is very different to the one being held by US Federal Reserve chairman Ben Bernanke.
'The striking thing is that both Carney and Draghi are keen to make it clear that their monetary policy is very different. The Fed is all about withdrawing stimulus [but] even within the Fed, the discussion is about recovery stimulus not raising interest rates so some of the sell-off in bonds has been unwarranted in our view.
'With inflation staying anchored and growth of between 1% and 2%, Carney has now put a good chunk of forward guidance out and we expect rates to be on hold for two years, which will anchor short and medium-term bond yields.'
He added: 'If the yield on five-year gilts is around 1% and on 10-year gilts it is 2.5%, there is the implication of higher rates in the market further out.'
Over five years to the end of June, Amey has returned 46.8% compared to the benchmark FTSE A British Govt All Stocks return of 40.6%.
Citywire Selection Verdict: Mike Amey is the most consistent gilt manager we track. For those looking for an alternative to trackers, this fund is your best bet. Amey retains an underweight duration position and has increased exposure to inflation linked government bonds on the view that inflation will remain sticky. Be warned the gilt markets downside risk is significant but this fund has the capacity to reduce interest rate sensitivity through the use of futures.
What is Citywire Selection?
Citywire Selection is an investment guide containing around 150 of the best ways to invest in a range of areas, as chosen by our research team using a rigorous and transparent process.
We don't sell funds, so you can trust the independence of our recommendations.
Find out more or download the new Selection iPad App for free
Citywire Selection Updates
Latest updates on how the funds in Citywire Selection are investing