Allianz Gilt Yield
To print fund fact sheets, please use the print option in the Factsheet Tools section in the top right corner:
http://citywire.co.uk/fund/factsheet/c25503
LATEST PRICE

updated on 21/05/2013

£1.63

CHANGE IN PRICE

from 20/05/2013

0.10%
TOTAL RETURN

over 3 years to 21/05/2013

21.7%

Benchmark

22.6%

Allianz Gilt Yield
Share Class: A Inc
Ranked 6/26 in
UK Gilt
over 3 years
TOTAL RETURN over 1 month to 21/05/2013
Key:
Allianz Gilt Yield Benchmark
Who runs this fund?
Currently running 5 funds

Mike Amey attended the University of Durham where he gained Bachelors and Masters degrees in Corpora... View full manager factsheet
Fund Group
Allianz Global Investors
The UK Gilt sector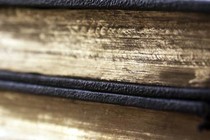 The steadiness and safety of UK government bonds
How Allianz Gilt Yield
compares to the sector over
How has Allianz Gilt Yield performed?
Change time period

Compare

Add items for comparison

Funds
Managers
Benchmarks

£ or %
How Allianz Gilt Yield
compares to the sector over
Sectors: What is this fund investing in?
Updated 31-03-2013
Top 10 holdings
Updated 31-03-2013
News about: Allianz Gilt Yield
Fund information

Launch Date

20 May 2002

Fund size (A Inc)

£514.7m

Base Currency

GBX

ISIN

GB0031383283

Purchase Info

Minimum initial investment

£500

Minimum additional investment

£500

Charges

Annual management charge

0.5%

Initial charge

4%
Allianz Gilt Yield
by Matthew Goodburn on Apr 11, 2013 at 18:04
Citywire A-rated Mike Amey has taken exposure to inflation-linked government bonds in his £1 billion fund to its highest ever level, on the view inflation will remain sticky and Bank of England base rates stay the same for the next few years. 
Amey has also upped exposure to short and mid duration bonds in the £1 million Allianz Gilt Yield fund, believing that any inflationary upside risk lies further out.
Upside risk of inflation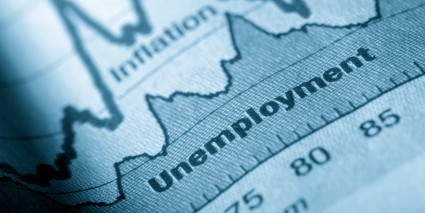 He told Citywire Selection that core inflation numbers would struggle to come down due to the anaemic growth environment and that while there was no longer such pronounced input goods inflation, energy bills and food prices would remain elevated for some time.
'I expect CPI inflation to stay between 2.5% and 3% and RPI inflation to stay between 3% and 3.5% for a while as I don't expect the UK to get through this sluggish growth for some years. But when we eventually do, I think there is the risk of higher inflation.'
Against this backdrop, Amey has increased his exposure to inflation-linked bonds and away from longer duration nominal bonds.
The portfolio is currently quite concentrated in intermediate duration bonds (between five and 10 years) and has around 20% in linkers.
'Our core view is that the Bank of England (BoE) base rate will remain the same for at least two to three years, so we expect that to be most supportive of short to medium duration government bonds.'
Further QE expected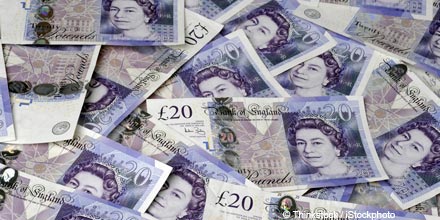 Given the UK's sluggish growth outlook, Amey expects to see the BoE introduce further quantitative easing, but that the methods used to supply it will be wider ranging than previously under the stewardship of incoming governor Mark Carney. 
'Given the comments from [incumbent] governor Mervyn King and Mark Carney, I expect to see some forward guidance and a range of different stimuli going forward as the Bank wants to look to alternate ways of [stimulating the economy].'
Amey points out King has already successfully talked down sterling, which is down over 6% year to date against the dollar, and the incoming governor is looking at different ways to fund lending to business.
'Carney will be the architect of forward guidance. I don't expect [future] QE to be very aggressive and expect around £25 billion a quarter not £75 billion. There will be an expansion of funding to support businesses and there has already been some success in lowering mortgage rates but they may also want to direct [more funding] towards small and medium-sized enterprises.'
Duration overweight on future rates rise
The fund remains 'moderately overweight duration' and Amey expects gilt yields to remain stable at around 2% on 10-year gilts. 'We continue to focus on the best opportunities, which are in five to 10-year bonds where the yield curves are the steepest. We think rates will rise later than 2015 so want to capture that.
'For 2013, gilt yields will remain relatively stable so we can garner 2% income and by being tactical on duration we expect to be able to add a further 1% or 2% over and above the yield.'
But while Amey accepts that at some point gilt yields will effectively be offering negative returns, he expects the economic backdrop to have improved by that time.
'There will be a rise in yields eventually but we will be further through the deleveraging process and we think we are still a number of years off a big reversal. Our target is to maintain real purchasing power.' He added he was yet to see any evidence of a shift out of government bonds and into equities.
Around 33% of the fund is in 2022-dated gilts, while a further 12% is in 2030-dated sovereign debt. Around half of the fund is invested in five to 10-year gilts.
Over five years to the end of March the fund returned 47.3% compared to 40.9% by the benchmark FTSE A British Govt All Stocks index.
Citywire Selection Verdict: Mike Amey is the most consistent gilt manager we track.  While his performance has tailed slightly over the last three years, they are still compelling compared to his peers. For those looking for an alternative to trackers, this fund is your best bet with its capacity to reduce interest rate sensitivity through the use of futures. Amey retains an underweight duration position and has started the shift from short dated to long dated gilts. Be warned the gilt market has witnessed once in a life time returns in recent years, and the downside risk is significant.
What is Citywire Selection?
Citywire Selection is an investment guide containing around 150 of the best ways to invest in a range of areas, as chosen by our research team using a rigorous and transparent process.
We don't sell funds, so you can trust the independence of our recommendations.
Find out more or download the new Selection iPad App for free
Citywire Selection Updates
Latest updates on how the funds in Citywire Selection are investing